SEC Faculty Travel Visit Focuses on Agricultural Management During Climate Change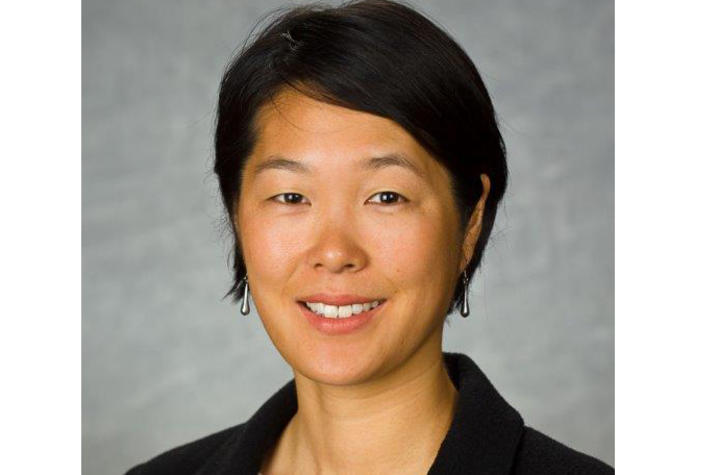 LEXINGTON, Ky. (Aug. 4, 2017) — For centuries, agriculture professionals such as farmers and ranchers have experienced success and failure when attempting to produce a quality crop. More often than not, poor crop production isn't due to a farmer's lack of effort or their piece of land, but because of the weather. And although weather technology has evolved over time, the improbability of predicting precise weather conditions has plagued many farmers. 
During a recent Southeastern Conference Faculty Travel Program visit, Yoko Kusunose, an assistant professor at the University of Kentucky, met with Senthold Asseng, a professor at the University of Florida, to discuss potential collaborative research opportunities that could help farmers adapt their practices to global climate change and extreme weather events.
"In the past, farmers expected slight deviations in seasonal weather averages and they planned their crop management accordingly," said Kusunose, who is in the Department of Agricultural Economics in UK's College of Agriculture, Food and Environment. "But due to global climate change, we are starting to see more extreme weather events and farmers everywhere are bearing the brunt."
The visit allowed Kusunose, whose research interests include biology and agricultural and development economics, and Asseng, who studies the impact and adaptation of climate variability and change on cropping systems, to inquire and learn about their respective areas of expertise so they can identify future collaborative opportunities.
"The time is right for this kind of study because the ability to forecast weather is getting better," Kusunose said. "If we can convey this information to farmers, they can adjust their management practices, which could save them money and help mitigate the effects of climate change."  
During her time at Florida, Kusunose gave a presentation to several faculty members and had the opportunity to talk with several of Asseng's colleagues. Kusunose explained the trip was beneficial because while most economists tend to think in the abstract, Asseng's knowledge of climate change and cropping systems is more concrete.
"It was wonderful to work with the Florida faculty who have such a granular view of agricultural practices and who work alongside farmers," she said.
Although there aren't any current research initiatives in progress, Kusunose said she was able to reach a common ground with Asseng for future collaboration.
"One of the biggest hurdles in interdisciplinary research is that we use very different languages, and it takes an incredible amount of time to figure out if we mean the same thing when we use a particular term," Kusunose said. "My time at UF gave Dr. Asseng and I time to establish a familiar language that will help us expedite research ideas down the road."
Kusunose's visit to Florida was supported by the SEC Faculty Travel Program, which is administered by SECU, the academic initiative of the Southeastern Conference. The SEC supports and promotes the academic endeavors of the students and faculty at its 14 member institutions.