College of Education Opens Clinic for Children with Autism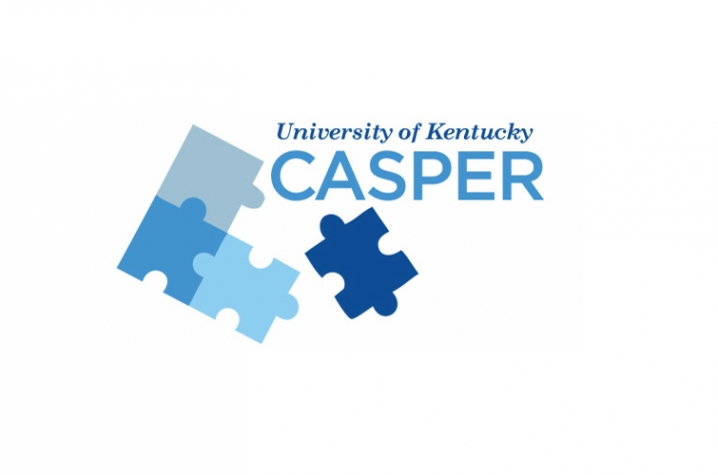 LEXINGTON, Ky. (Oct. 22, 2012) — The University of Kentucky recently opened the Center for Autism Spectrum Evaluation, Service, and Research (CASPER), as part of the UK College of Education's Department of Educational, School, and Counseling Psychology.
Created by program faculty in School Psychology and with support from the Vice President for Research James Tracy and the College of Education, CASPER will provide psychological services and support for children, youth, and adults with Autism Spectrum Disorders (ASD). Lisa Ruble, an associate professor in the department, serves as co-director of the clinic, along with Jonathan Campbell, a new faculty member in the college who will also serve as head of diagnostic services in the spring.
Children with ASD require individualized approaches to intervention. CASPER integrates aspects of a variety of models, across university disciplines, using best practices and outcomes-based research to customize plans for each child.
"Because more children with autism will be diagnosed this year than the number of children with HIV, diabetes, and cancer combined, and because more than 1% of children have ASD, CASPER helps fill the void for more services in our area," said Ruble, who also noted that Kentucky falls behind other states in diagnosing ASD early in children. The hope is that CASPER will help improve this by providing children with ASD the diagnosis when they are young, making them more likely to receive the specialized early intervention they need.
"We also have other goals for CASPER that include a setting to conduct services and outcome research in autism, and to provide hands on clinical training for our graduate students who will leave UK better prepared to meet the needs of individuals with autism," she said.
An open house for CASPER will be held Friday, Nov. 2 from 3 to 6 p.m. The clinic is located at 641 Maxwelton Court in Lexington. There will be opportunities to meet the clinicians and faculty, tour the clinic and learn about its different services. Everyone is welcome, including children.  Please RSVP by calling (859) 257-1381 or email CASPERatUK@gmail.com.
For more information about CASPER or autism research at UK, visit ukautism.org.
MEDIA CONTACT: Jenny Wells, (859) 257-5343; Jenny.Wells@uky.edu