Study on Medicaid Expansion Impact on Hospitalizations Featured in Health Affairs Journal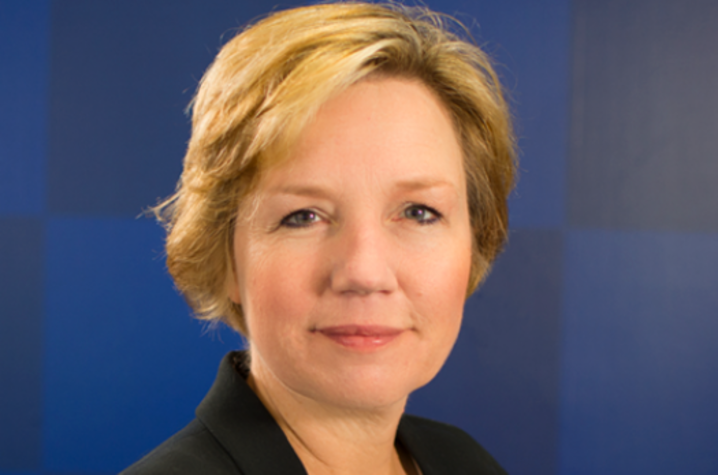 LEXINGTON, Ky. (Nov. 5, 2019) — University of Kentucky College of Public Health researcher Teresa M. Waters, Ph.D., is the senior author of the study, "Medicaid Expansion Associated With Reductions in Preventable Hospitalizations," that will be highlighted in the November issue of Health Affairs released on Nov. 4.
Waters, the Wethington Endowed Chair in Health Sciences and professor and chair in the Department of Health Management & Policy in the UK College of Public Health, was joined on the study by former UK researcher Hefei Wen, Ph.D., now assistant professor in the Harvard Medical School & Harvard Pilgrim Health Care Institute. Additional authors were Kenton J. Johnston, assistant professor in the St. Louis University College of Public Health and Social Justice; and Lindsay Allen, assistant professor in the West Virginia University School of Public Health.
According to the study, hospitalizations for ambulatory care-sensitive conditions signal inadequate access to preventive and primary care, and they cost the U.S. health care system over $30 billion in avoidable hospital costs each year. Reducing potentially preventable hospitalizations has become a key health policy target for improving population health and bending the cost curve. Using the Health Care Cost and Utilization Project (HCUP) state inpatient databases from 36 states for 2009-15, the impact of Medicaid expansions at the state level on these hospitalizations was examined.
Researchers found that Medicaid expansions under the Affordable Care Act (ACA) were associated with meaningful reductions in preventable hospitalizations. These reductions were largely concentrated in chronic respiratory conditions (COPD and asthma), diabetes-related complications and bacterial pneumonia. These findings are consistent with prior research, which found these conditions particularly amenable to outpatient intervention.
"We also found that Medicaid expansion was associated with a lower rate of preventable hospitalizations not covered by insurance and a higher rate of those discharges covered by Medicaid," Waters said. "The decrease for the uninsured was larger than the increase for Medicaid, leading to a net reduction in preventable hospitalizations per 1,000 adult residents associated with Medicaid expansions."
"Our study findings suggest the potential for Medicaid expansions to reduce the need for costly preventable hospitalizations in vulnerable populations and produce cost savings for the U.S. health care system."
The full article is available at www.healthaffairs.org.