UK CAER Technology Licensed by International Chemical Company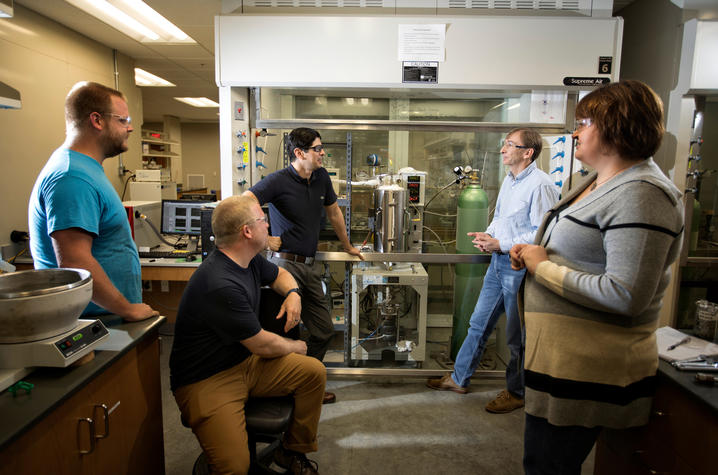 LEXINGTON, Ky. (May 10, 2018) — LUXFER MEL Technologies, a global producer and supplier of inorganic materials, has licensed technology from the University of Kentucky Center for Applied Energy (UK CAER) that shows great promise in reducing vehicle emissions.
The licensing agreement concerns patented materials which can function as passive nitrogen oxide (NOx) absorbers, a catalyst-based system that helps reduce NOx at low temperatures. The technology was created out of a collaboration between UK CAER's Biofuels and Environmental Catalysis research group, led by Mark Crocker, and LUXFER MEL Technologies Research Division. Funding for the work was provided by the National Science Foundation and the Department of Energy under the auspices of the NSF/DOE Partnership on Advanced Combustion Engines.
The technology shows potential for reducing the NOx emitted by vehicles during so-called cold starts. One of the problems with traditional NOx mitigation systems is that they do not reduce emissions at low temperatures. This new technology seeks to solve this problem.
LUXFER MEL Technologies is based in Manchester, United Kingdom, and supplies zirconium-based chemicals across the world. The company conducts research and development and manufacturing on three continents. LUXFER MEL Technologies products are utilized in a variety of applications including automotive catalysis, electronics, structural and functional ceramics, paper production, chemical catalysis, solid oxide fuel cells, water purification and more.