UK Faculty to Study Reducing Cardiovascular Risk Factors in Appalachia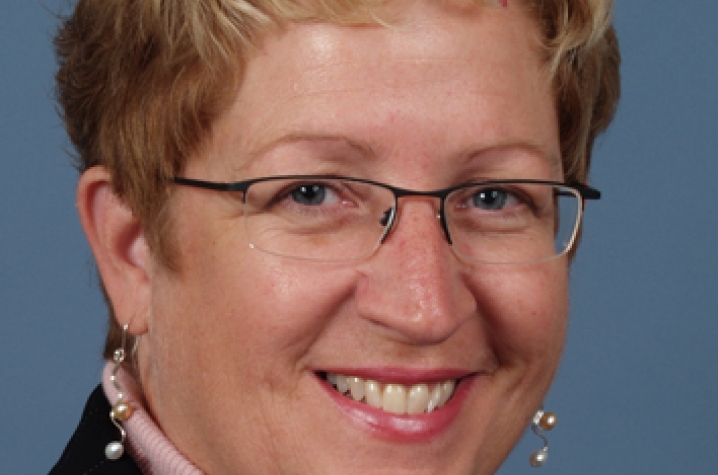 LEXINGTON, Ky. (Jan. 14, 2013) − Debra Moser, professor and Gill Endowed Chair at the University of Kentucky College of Nursing, has received a research award from the Patient-Centered Outcomes Research Institute (PCORI) to study " Reducing Health Disparities in Appalachians with Multiple Cardiovascular Disease Risk Factors."   
The project is part of a portfolio of patient-centered comparative clinical effectiveness research that addresses PCORI's National Priorities for Research and Research Agenda.
Moser will lead the research project at UK and includes team members from the College of Nursing: Terry Lennie, professor and associate dean for PhD studies; Gia Mudd-Martin, assistant professor; Martha Biddle, assistant professor; Misook Chung, associate professor; Kristin Ashford, assistant professor; Mary Kay Rayens, professor; Susan Frazier, associate professor; and Fran Hardin-Fanning, assistant professor.  Team members also include Dr. Alison Bailey, cardiovascular medicine at UK HealthCare; Dr. Baretta Casey, professor at the UK College of Medicine and the UK College of Public Health; Fran Feltner, adjunct instructor; Jenna Hatcher-Keller, associate professor; Susan Westneat, epidemiologist; Theresa Back, research nurse; and Mary Schooler, research staff.
With this award, Moser and her team will compare the effectiveness of two approaches to cardiovascular disease (CVD) risk reduction in adults with multiple co-morbid risk factors living in rural Appalachian Kentucky: 1) an individualized, culturally appropriate, self-care CVD risk reduction intervention designed to reduce barriers to risk reduction found in austere environments (i.e., HeartHealth); and 2) a referral strategy whereby patients are referred to an identified provider for management that is supplemented by provision of CVD risk reduction guidelines.
"Today marks a major milestone in our work as we build a portfolio of comparative clinical effectiveness research that will provide patients and those who care for them better information about the health care decisions they face," said PCORI Executive Director Dr. Joe Selby. "These research projects reflect PCORI's patient-centered research agenda, emphasizing the inclusion of patients and caregivers at all stages of the research."
PCORI is committing $40.7 million in funding for a slate of 25 projects, which were approved by PCORI's Board of Governors following a competitive, multi-stage review process involving scientists, patients, caregivers and other stakeholders. Proposals were evaluated on the basis of scientific merit, engagement of patients and stakeholders, methodological rigor and fit within PCORI's National Priorities for Research and Research Agenda. 
The awards were part of PCORI's first cycle of primary research funding and selected from among nearly 500 completed applications submitted earlier this year. All proposals were approved pending a business and programmatic review by PCORI staff and completion of a formal award contract.
"We are delighted to receive this funding from PCORI and are excited about the opportunity to address the deadly heart disease disparities that exist in Appalachia," Moser said. "We believe our intervention, with its patient-centered approach and emphasis on patient self-care of cardiovascular risk factors will produce positive outcomes in this high-risk population."
For more information about PCORI's Funding Announcements, visit www.pcori.org/funding-opportunities.
About PCORI
The Patient-Centered Outcomes Research Institute (PCORI) is an independent, non-profit organization authorized by Congress in 2010. Its mission is to fund research that will provide patients, their caregivers and clinicians with the evidence-based information needed to make better-informed health care decisions. PCORI is committed to continuously seeking input from a broad range of stakeholders to guide its work. More information is available at www.pcori.org.
MEDIA CONTACT:  Ann Blackford at (859) 323-6442; ann.blackford@uky.edu