UK Prof Leads Comprehensive Mosque Survey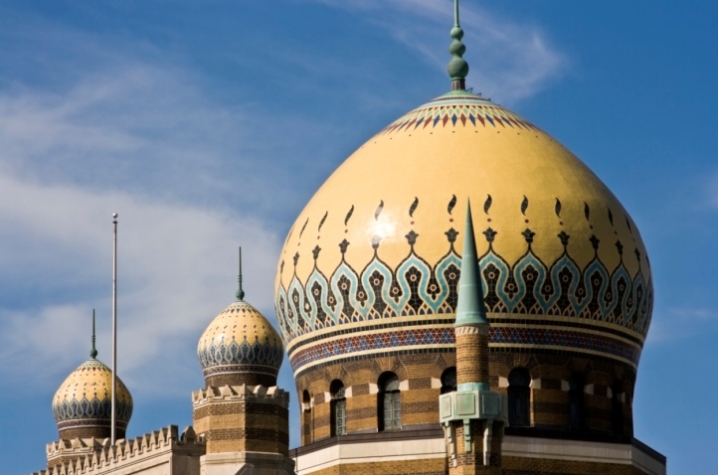 LEXINGTON, Ky. (Aug. 5, 2010) — Many Americans wonder what goes on within the U.S. mosque community, including Muslim-Americans themselves.
In 2000, the Cooperative Congregational Studies Partnership (CCSP) asked University of Kentucky Islamic studies professor Ihsan Bagby to answer that very question. And now it's time for an update.
"I was brought in to start the discussion with Muslim religious groups 10 years ago. We're expecting even more participation this time around," said Bagby, who intends to survey 600 U.S. mosques.
Bagby's survey is just one of many questionnaires developed and sent to every denomination and faith group in America represented at the CCSP, including Catholic cathedrals and Jewish synagogues, among others.
"Basically, we want to help determine the health of the mosque: its advocacy, attitudes and involvement, participation, programming and infrastructure," said Bagby.
CCSP's comprehensive study attempts to cast a wide net to gather information on what congregations do: their numbers, services offered, programs and general structure.
The majority of each evaluation form is the same, but each faith tradition has a right to modify 25% of the questions, according to Bagby.
Some of the more specific inquiries for Muslim groups include youth radicalization, attitudes toward women and their involvement in the church. "For example, we'll want to ask where women pray in the mosque," he said. "And do women have leadership roles?"
The survey is sponsored by the Council on American-Islamic Relations, the Islamic Society of North America and six other Muslim groups, in addition to CCSP's involvement.
"I have no idea what the answers will be, and the reality is that lots of people are concerned about the mosque community in the U.S.," said Bagby. "But from my experience, there are more similarities than differences. Each religious group functions as a congregation, self-governing and providing an array of services and support for the community."
Bagby was fortunate enough to conduct a few face-to-face meetings this summer, and the rest of the mosque surveys will be done by phone. Bagby hopes to be done with the questionnaires by November. Final results are expected in February.