UK Students to Present at NCUR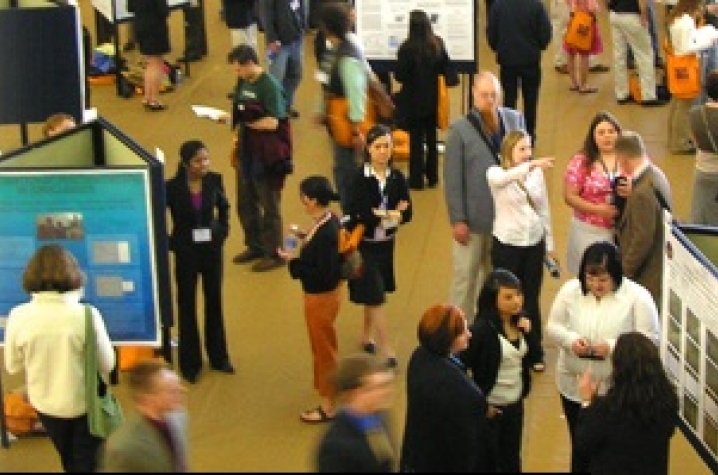 LEXINGTON, Ky. (March 24, 2011) — Twenty-two undergraduates have been selected by the University of Kentucky Office of Undergraduate Research to attend the National Conference on Undergraduate Research (NCUR) March 31 - April 2, 2011 at Ithaca College in New York.

NCUR is an annual conference for students dedicated to encouraging undergraduate research, scholarship and creativity in all fields of study. NCUR differs from other academic professional organization meetings in that young scholars from all institutions of higher learning and from all areas of academic curriculum can showcase their work. The conference provides models of exemplary research and scholarship and strives to improve the state of undergraduate research by celebrating and promoting undergraduate achievement.

"NCUR is a fantastic opportunity for our students to get well-deserved, recognition for their academic pursuits, learn from other undergraduate students outside of UK, and develop new professional networks," said Diane Snow, director of the Undergraduate Research program at UK."All aspects of attendance at NCUR will benefit them as they progress toward and into their chosen careers."

To be selected by NCUR, students were required to submit an abstract that stated their central research question and the purpose of their research, a brief discussion of their research methodology, and their final or anticipated conclusions.  These abstracts were reviewed by faculty across UK and the top 22 were selected for attendance.

The students selected and sponsored by the Office of Undergraduate Research include: Lindsay Baranowski, Ann Cooper, Andrew Dennis, Kelsey Field, Roel Flores, Sarah Galloway, Jon Goff, Marjorie Grefer, Elias Gross, Reiya Hayden, Philip Houtz, Devin Lee, Taylor Lloyd, Katelyn McNamara, Aaron Meacham, Mittul Patel, Dominic Pealer, Veronica Polinedrio, Joseph Stieha, Illya Vinogradov, Sarah Wightman and Matthew Woodson. The students represent a wide variety of colleges and centers across the UK campus.

UK will be the site for the 2014 National Conference on Undergraduate Research.
MEDIA CONTACT: Jenny Wells, (859) 257-1754 ext. 254; Jenny.Wells@uky.edu