UK's Ron Hustedde Reaches Out in Many Ways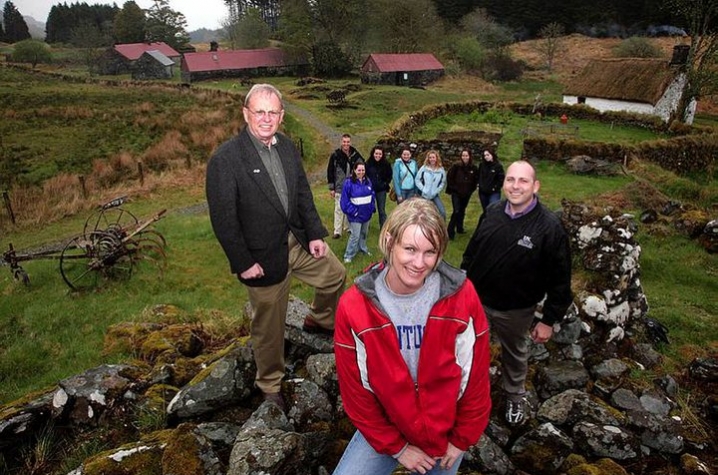 LEXINGTON, Ky. (Oct. 12, 2010) − Ron Hustedde, University of Kentucky Professor of Community and Leadership Development in the College of Agriculture, recently received the 2010 Community Development Society's Duane L. Gibson Distinguished Service Award in New Orleans.  The international award recognizes his domestic and international contributions to the community development field over the past twenty years.
Hustedde, a former president of the Community Development Society, has worked extensively in Eastern Kentucky and has served as a community development educator in Serbia, Scotland, Indonesia, Italy and Korea. This past summer, he led a UK student team on a community development research endeavor in rural Scotland. 
Winner of the 2007 National Excellence in Extension Award, Hustedde is the founder and developer of the Kentucky Entrepreneurial Coaches Institute (KECI). Formed in response to declining income from tobacco, KECI is a unique program that builds entrepreneurial leaders, advocates, and coaches in the Commonwealth's 41 tobacco-dependent counties. The program is carried out by the College of Agriculture and its Cooperative Extension Service with a grant from the Kentucky Agricultural Development Board and the Governor's office of Agricultural Policy.
At a recent ceremony in Pulaski County, KECI received the 2010 Excellence in Entrepreneurship (non-profit category) award from Eastern Kentucky University's College of Business and Technology, the Kentucky Highlands Investment Corporation, and the Center for Rural Development in Somerset. As director of the institute, Hustedde accepted the award from Congressman Hal Rogers.  About 175 people attended the awards luncheon at the Center for Rural Development, including over a dozen Fellows, who are volunteer participants associated with KECI.  The institute's  volunteer entrepreneurial coaches and leaders have created over 240 new jobs at a value of approximately $9 million along with many other accomplishments which are helping to build an entrepreneurial economy.
In late September, KECI received a $275,000 grant from the Appalachian Regional Commission, intended to maintain the institute's current effort and to extend entrepreneurship education into middle schools in distressed Appalachian counties.  The grant will fund an entrepreneurship curricula and training for 50 more middle school teachers, and provide seed money for middle school students to launch approximately 500 new businesses in the region.  Overall, it is anticipated that almost 1,000 businesses will be started by middle school student teams during the 2010-2011 school year.
As if this is not enough, Hustedde also accepted a check for $140,000 from the U.S. Department of Agriculture's (USDA) Kentucky Director Tom Fern for training and nurturing 120 entreprenurial coaches in the Commonwealth's tobacco-dependent communities. It is anticipated that at least 40 jobs will be created or saved through this USDA grant and the entrepreneurial coaching process.