WSJ reviews 'How Ky. Became Southern'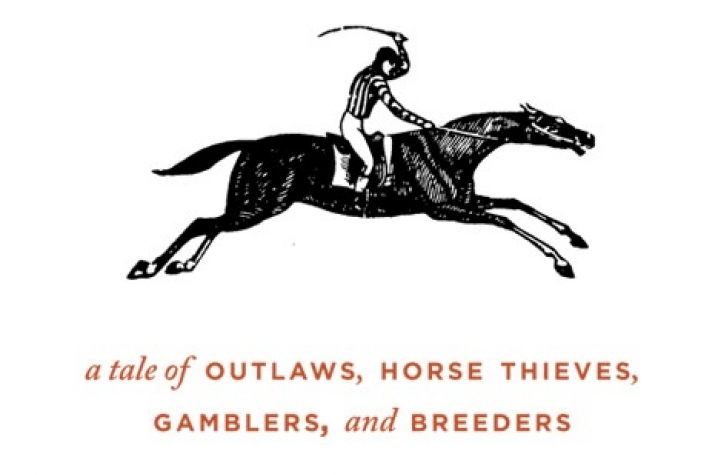 LEXINGTON, Ky. (Oct. 8, 2010) – Maryjean Wall has let the Bluegrass's proverbial reputation as the Horse Capital of the World out of the barn.
The University of Kentucky history doctoral graduate's "How Kentucky Became Southern: A Tale of Outlaws, Horse Thieves, Gamblers, and Breeders," released by University Press of Kentucky on Oct. 1, has been reviewed by author Max Watman in the Wall Street Journal.
Wall, a former turf writer for the Lexington Herald-Leader, "which is rather like being the White House bureau chief of the Washington Post," as Watman explains, tells the story of Kentucky's shift in identity, crediting the horse racing and breeding industries following the Civil War with Kentucky's development into the "Old South" from the widely accepted "Wild West."
Wall investigates the post bellum era of the horse industry's growth and demonstrates how outside capitalists and local horsemen consciously introduced a southern identity to the Bluegrass in order to attract potential investors back to thoroughbred breeding and racing's original home.
Kentucky's new southern image put any concerns about violence and corruption to rest, and buyers flocked to the Commonwealth's lush farmland, effectively creating the iconic horse-farm country that Kentuckians recognize today.
After thirty-five years as a turf writer for the Lexington Herald-Leader and a master's and doctorate in history from UK, the nationally renowned journalist, who fell in love with horse racing while watching the Kentucky Derby in her native Canada at the age of 12, began to connect the pieces of Kentucky's identity to create "How Kentucky Became Southern ."
"We had mansions, we had iconography, gentlemen farmers and a bucolic life; we became southern through the literature and culture of the time," Wall has said. "There was a seismic change to the view of our state. We went from being seen as backwards, violent and lawless to orderly, patrician, segregated…moonlight and magnolias."
Watman is the author of "Chasing the White Dog: An Amateur Outlaw's Adventures in Moonshine."