"see passion." Teach for America Program Brings UK Alum Back to His Kentucky Home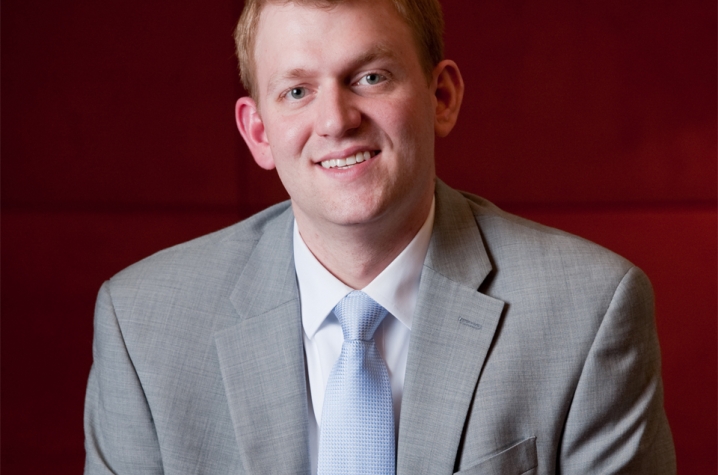 LEXINGTON, Ky. (April 5, 2012) - When Will Nash was thinking about where to go to college, he had a world of options. A good student, with the potential of plenty of scholarships, the Glasgow, Ky. native thought he would go out of state. But a family friend made him rethink his plans, "telling me I would get out of college what I put into it."
It made all the difference. He chose the University of Kentucky.
Four years later, after majoring in political science and economics, becoming heavily involved in student government, his fraternity and a host of organizations like the Center for Community Outreach, Nash was at a fork in the road.
"I had an itch to do something big," Nash says. "I think that when you are ready to leave UK, you see the world before you and you want to find your niche."
In one moment, initial plans to attend law school were put aside for another path.
A conversation on campus with a recruiter for an innovative program called Teach for America convinced Nash to delay law school. Teach for America takes some of the brightest students from college campuses and puts them in some of the most impoverished schools in the country to teach for two years.
The idea is simple: Bright, dedicated young men and women with a passion for learning and helping can make a difference in lives of kids who lack hope and direction.
Nash moved from Lexington to Baton Rouge, La., where taught middle school math. His seventh graders were performing at a fourth-grade level. The odds were stacked so high against some of the kids he was teaching; there were days he didn't know if he could keep teaching.
But something – usually a student slowly, but surely, making progress, defying those odds – brought him back each day.
"I think every teacher has moments that make you say, 'this is what I want to do the rest of my life,' and others that make you say 'I'm not sure I can come back tomorrow.' But every time I sat down with a student who I had worked really hard with, and showed them the graph of where they were when they first started and how far they had come, I got to see their face light up once they understood that it was through their hard work that they were able to achieve."
But even though Nash was in a rewarding position far away from UK and Kentucky, Kentucky and UK were never far away from him.
After his two-year stint with Teach for America, Nash wanted to continue his work helping kids…in his home state.  Yet Teach for America didn't have a program in Kentucky.
Nash says his experiences at UK, and the connections he had made, helped him choose his next path. Working with fellow Teach for America alums from UK and Kentucky, Nash raised the funds and resources needed to start a chapter in Eastern Kentucky.
"I had leadership opportunities that prepared me for the classroom. I was taught a commitment to not only the campus community, but to Lexington and all of Kentucky; a fire was lit in me for a greater level of service."
That fire was first lit at UK, Nash says, because "the university has a really inclusive atmosphere – you are embraced with strong arms and you realize that you're part of something bigger than yourself."