Deadline to Submit Abstract for 2019 NCUR Approaching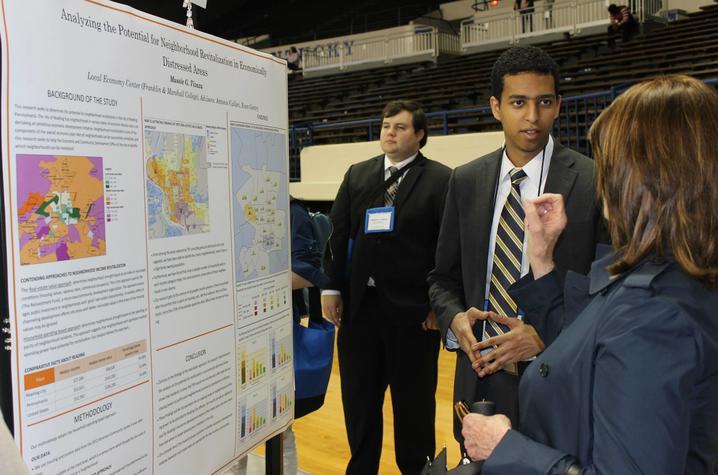 LEXINGTON, KY. (Nov. 19, 2018) — University of Kentucky undergraduate students participating in research are eligible and encouraged to submit an abstract for the 2019 National Conference of Undergraduate Research (NCUR), an annual student conference dedicated to promoting undergraduate research, scholarship and creative activity in all fields of study. The deadline to apply is Dec. 4, 2018. 
The 2019 NCUR will be hosted by Georgia's Kennesaw State University, April 10-13. This conference provides an environment for undergraduate researchers to celebrate and promote their research and success, while also highlighting what great research and scholarship should look like. 
"Unlike academic professional meetings, NCUR provides a unique platform for undergraduate student scholars to gather from all institutions of higher learning and from all disciplines for the celebration and promotion of undergraduate student achievement," said Evie Russell, assistant director of the UK Office of Undergraduate Research. "Students engage in dialogue with other students, listen to differing points of view and get to exercise rigorous inquiry. These students are our future leaders of society who will carve out new pathways toward a more fulfilling and beneficial social existence."
After students submit their abstract, students chosen to attend will be notified by Jan. 25, 2019. Students should not make any logistical arrangements until they hear from the Office of Undergraduate Research.
The deadline to apply for undergraduate research funding for NCUR is Feb. 10, 2019. 
For information on NCUR abstract submission guidelines, click here. To learn more about the Office of Undergraduate Research, visit their website.