Lewis Honors College Recognizes 276 Graduates With Medals Ceremony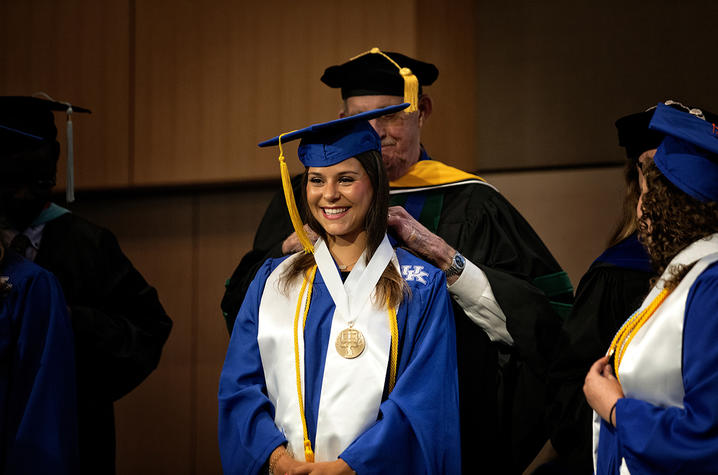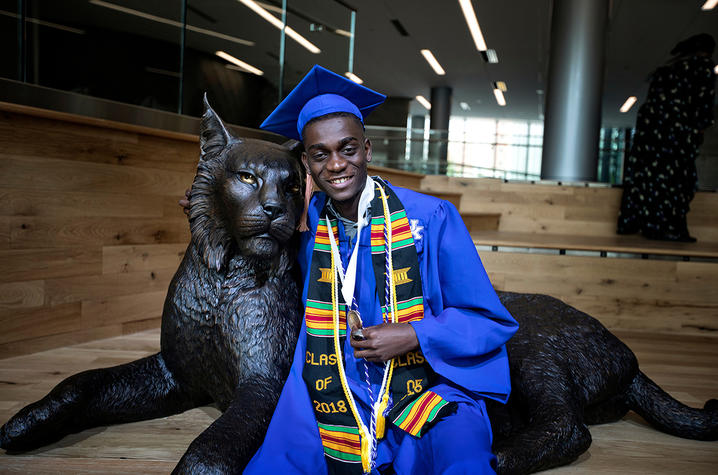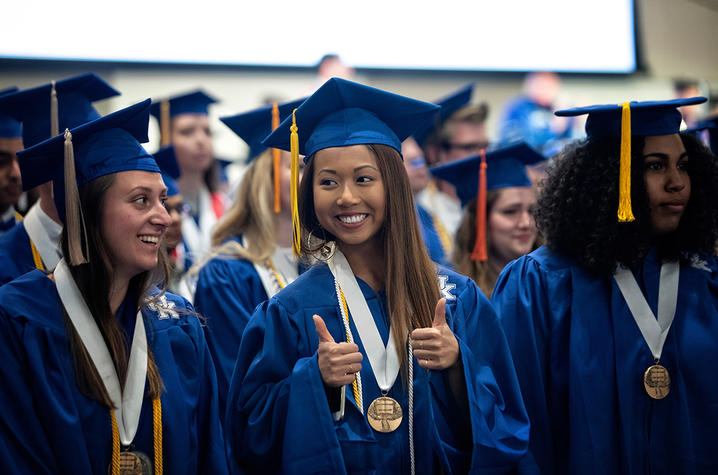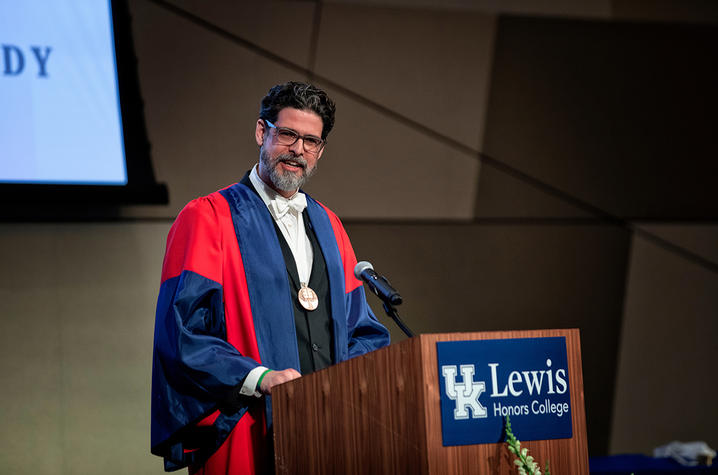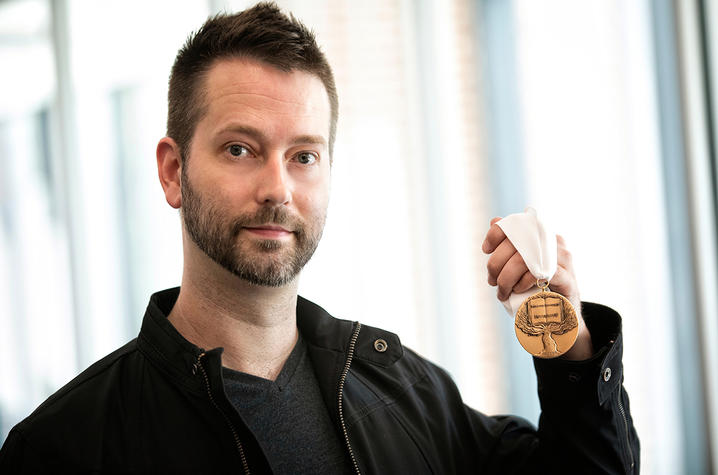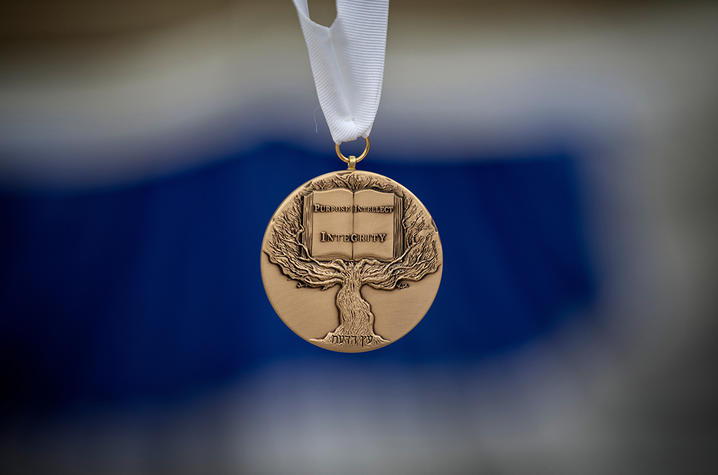 LEXINGTON, Ky. (May 16, 2018) — The University of Kentucky Lewis Honors College celebrated its first graduating class May 3 with a medals ceremony on campus.
UK President Eli Capilouto, UK Provost David Blackwell and Lewis Honors College Dean Christian Brady recognized the 276 seniors who graduated from UK's newest college as Honors scholars. While UK Honors College students all declare majors in other undergraduate colleges, they graduate with the Honors designation on their diplomas and transcripts.
"This year marks the first time that the medallion has been presented to a graduating class," Capilouto said to the graduates. "The medallion is a tangible symbol of the outstanding accomplishments of our Honors scholars; a visible sign of your commitment to learning and scholarly pursuits."
The medallion was designed by Lexington artist Lennon Michalski, who worked closely with Dean Brady to create a design that embodied strength and intelligence.
"The medallion design was inspired by the Tree of Knowledge, with a book representing knowledge, growth and inspiration," Michalski said. "Dean Brady had the idea to incorporate a tree as the focal point of the design, and I created the artwork in my own style. The tree itself is a powerful image, with the bent shape of the trunk representing the tests and trials that life brings you. However, regardless of the obstacles we all are faced with in life, with consistent investment in education, discovery and investigation, we can stand stronger than we ever thought possible. I greatly enjoyed working on this project, and collaborating with Christian Brady, and I am honored to have had the opportunity to create a unique memento that these scholars will cherish for the rest of their lives."
Individual awards were also given to four outstanding Honors students. They include:
The Crystal Award, given to a UK Honors student for outstanding service to the Honors College and the UK community at large, presented to 2018 winner Yulia Perevozchikova.
The Spirit of Honors Award, given to a student who has demonstrated commitment to the three pillars of Honors: scholarship, service and leadership in the Lewis Honors College, as well as the campus community at large, presented to 2018 winners Hira Arshad and Aiko Lovejoy.
The Diachun, awarded to a graduating senior who has demonstrated outstanding research talent in the form of his/her independent project and who holds high promise for further professional development in graduate school, presented to 2018 winner Esias Bedingar.
"You have all become the first recipients of the Honors Medallion, a symbol of your academic achievements and a reminder of our communal commitment to purpose, intellect, and, most importantly of all, integrity," Brady said to the graduates. "You came to the University of Kentucky to be educated. Not to be trained, but to be fostered and cultivated in the garden of knowledge. The fact that you are here now, wearing these medallions demonstrates to everyone that you have not only accomplished your academic goals, but that you also have developed your critical faculties. You haven't only learned how to be a chemist, an accountant, a teacher, an artist, you have also become a thinker, a problem solver, a creative cogitator."