The Big Reveal: Medical Students Learn Residency Locations on Match Day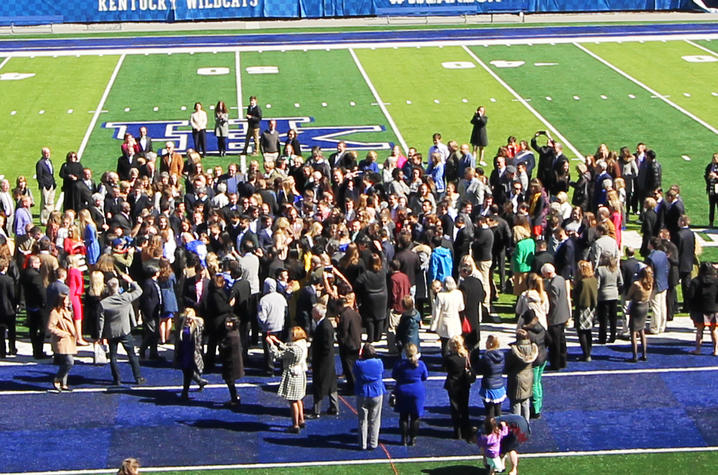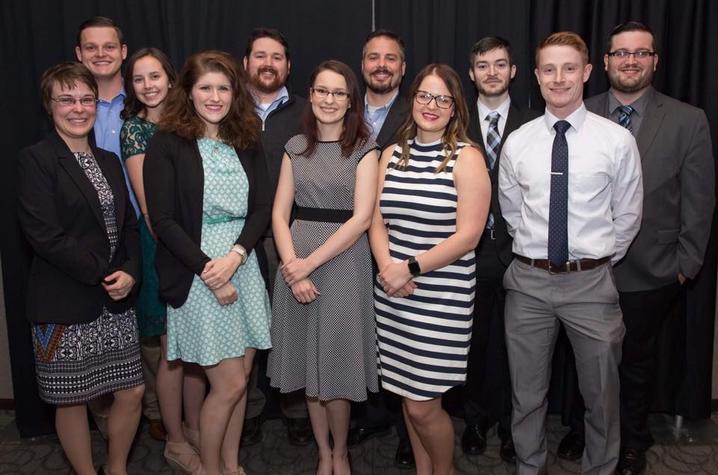 LEXINGTON, Ky. (March 20, 2018) –After four years of medical school and numerous interviews, University of Kentucky College of Medicine students found out where they will continue their medical education in residency programs. Match Day is a culmination of the hard work and dreams of students on the path to becoming doctors.
On March 16, fourth-year medical students gathered with family and friends in the Woodford Reserve Room at Kroger Field to learn their fates. At noon, approximately 120 medical students stood together on C.M. Newton Grounds at Kroger Field in unison with 11 students in the Rural Physician Leadership Program and opened the envelopes that would reveal their residency destinations.
The range of specialties for students matched was thorough and included plastic surgery, psychiatry and ophthalmology as well as primary care, family medicine, internal medicine and pediatrics in locations across the U.S. including Dartmouth, University of California-San Diego and the Ohio State University.
Match Day ceremonies take place simultaneously at medical schools across the country. The National Resident Matching Program (NRMP), designed to keep the match fair and objective, pairs the wishes of the students with the needs of hospitals' residency programs.
The process leading up to Match Day is extensive. Students complete paperwork and interviews with hospitals, eventually creating a ranking of their top choices. Hospitals submit a similar list indicating openings, preferred students, and specialty or generalist preferences. Each applicant is matched via computer algorithm to the hospital residency program that is highest on the applicant's list and has offered the applicant a position. This year, 38 students elected to stay at UK HealthCare for their residency training.