Breaking Stereotypes through Dialogue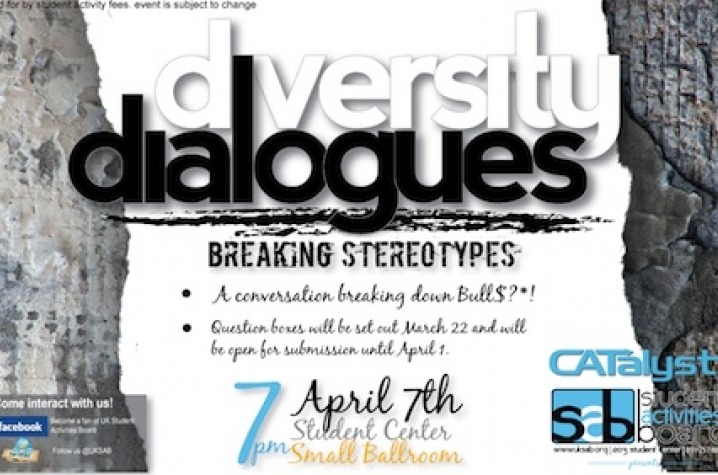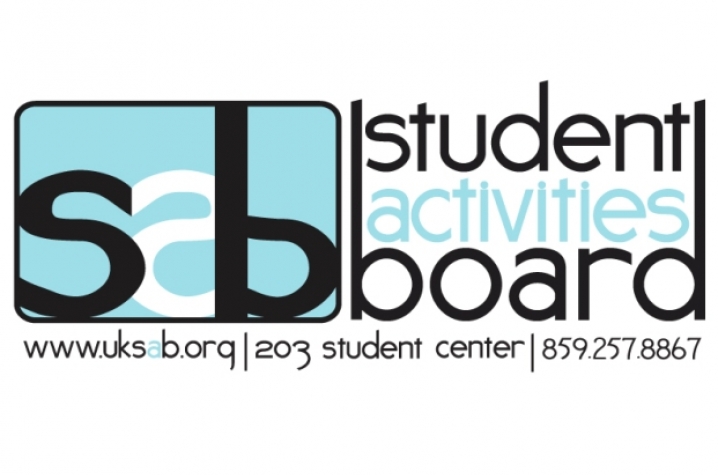 LEXINGTON, Ky. (April 7, 2010) – Ever wanted a chance to speak your mind and break stereotypes at the same time? Join others who want to discuss this topic for the final Diversity Dialogue of the semester at 8 p.m. tonight at the Student Center small ballroom. This event is free and hosted by the Student Activities Board (SAB).
The purpose of Diversity Dialogues is to give students a chance to talk about issues that relate to them in a safe, open environment. Tonight's "Breaking Stereotypes" discussion is focused on diminishing the stereotypes surrounding various groups on campus. A panel of representatives from six different organizations and backgrounds will be discussing how they feel about certain stereotypes and how they affect people. Discussion topics will come from question boxes that were placed around campus from March 22 to April 1 and from the audience.
"This dialogue is unique because it talks about an issue that everyone deals with," Jasmine Whitlow, SAB's multicultural affairs committee director, said. "People have their stereotypes about people or assumptions and sometimes people even don't realize that they are stereotyping people because we are desensitized to it to some extent. This will give the UK community an opportunity to openly discuss how they feel."
For more information about this event or the Student Activities Board please visit www.uksab.org.