Get Involved in DanceBlue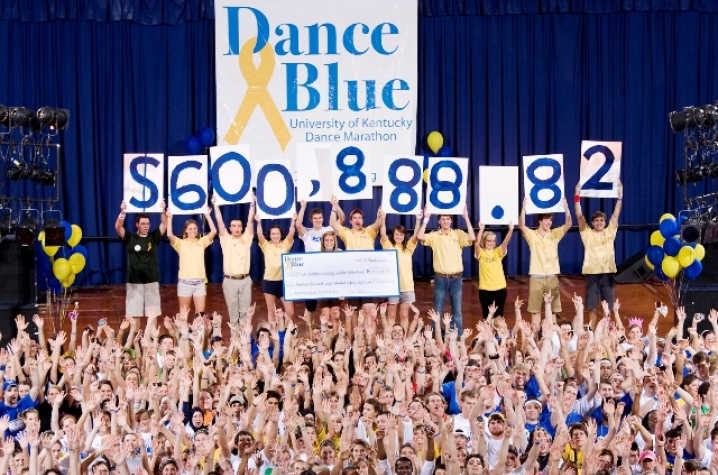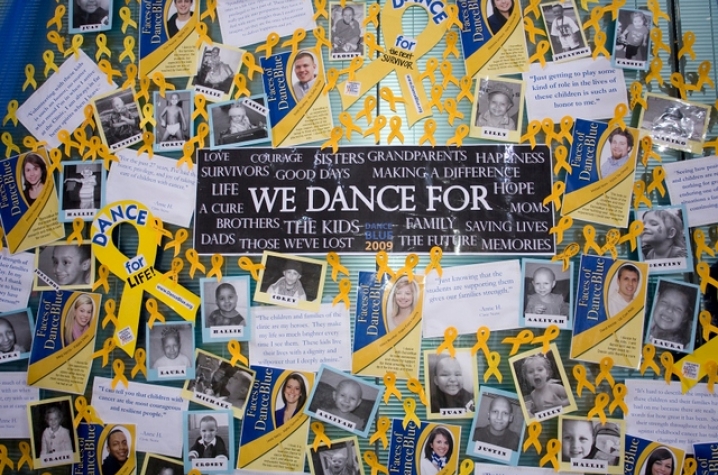 LEXINGTON, Ky. (Sept. 2, 2009) -- DanceBlue is entering its fifth year here at the University of Kentucky and we need your help to make this year the biggest and best DanceBlue ever!
Applications for 2010 DanceBlue committees are currently available and being accepted. Please apply by noon on Thursday, Sept. 3; applications should be returned to the Center for Community Outreach, located in the Center for Student Involvement, 106 Student Center.
Eight committees work together to make DanceBlue happen. The committee descriptions, application form and essay questions are included in the following file. Please download, complete and return by the deadline. Committees will be selected by Sept. 8. All committee members must attend the Sept. 10 kickoff meeting and are required to attend biweekly committee meetings at 6 p.m. on Thursdays. Additionally, committee members are required to attend all 24 hours of the dance marathon and sign a contract of commitment.
DanceBlue is the all-encompassing name attributed to the student-led effort to provide for emotional and monetary support for children and their families being treated at the UK Pediatric Oncology Clinic. It enlists the support of many student organizations and teams of students across UK's campus, who participate by personal fundraising, attending several fundraising events throughout the year as well as spending quality time with the families affected with cancer through the Adopt-a-Family Program. There is also a DanceBlue staff which consists of a Leadership Team and committee members. These students work toward the administration, promotion, organization, marketing, technology and additional fundraising for all of the events leading up to the culminating event -- the massive, 24-hour, no sitting, no sleeping, dance marathon, scheduled for March 5–6, 2010.
Since its inception in 2005, DanceBlue has raised more than $1.3 million dollars to benefit the clinic and childhood cancer research.
For more information about DanceBlue, contact the overall chair Kelsey Webster, kelsmweb@gmail.com, or visit Web site www.danceblue.org.