A Hole in One to End SIDS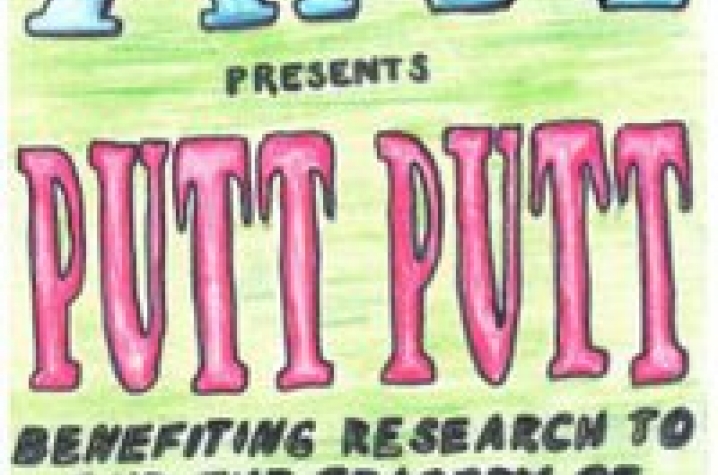 LEXINGTON, Ky. (April 6, 2010) - While the national media may be focused on the Masters Tournament at Augusta National, UK students, faculty and staff will be hitting the links on a much smaller scale - at the Lexington Ice Center putt putt course. The brothers of Alpha Tau Omega (ATO) fraternity are hosting an evening of miniature golf with proceeds benefiting the fight against sudden infant death syndrome (SIDS) and the SIDS Institute from 6 to 9 p.m. Wednesday, April 7, at the Lexington Ice Center on Eureka Springs Drive.
The life of a friend of several fraternity members was recently touched by SIDS, prompting the brothers to see what they could do to help.

"We are raising money to end the tragedy of SIDS, a sudden and devastating occurrence that plagues more than 4,500 infants and families every year," Jordan Plamp, public relations chair for ATO, said. "The cause of SIDS is unknown, so it is important to focus efforts and donations on research."
Pairs can play a round of putt putt for $15 per team. Prizes will be awarded. The overall individual winner receives a 42-inch LCD TV, and the first 300 guests will receive coupons and gift cards to local restaurants. 
Students needing transportation to the event can catch a bus from sorority circle to the event.
For more information, contact Nick Murphy at (502) 551-0301 or nick.murphy@uky.edu. Information is also available on Facebook.