It's DanceBlue Season — Fundraising Deadline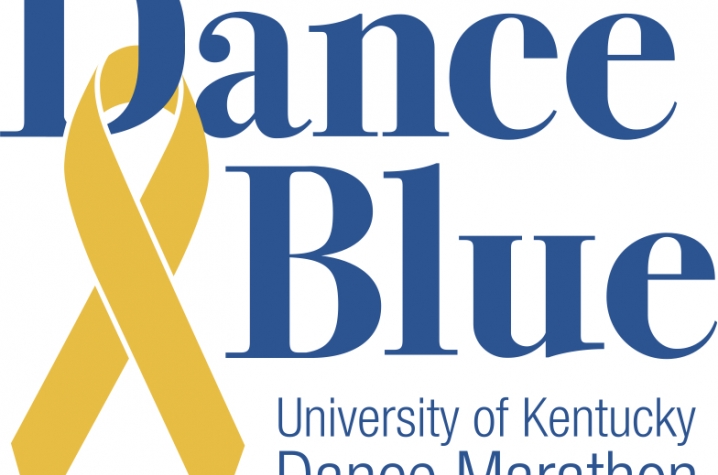 LEXINGTON, Ky. (Feb. 4, 2016) — There is something unique in the air on the University of Kentucky's campus during this time of year. Fall semester has come and gone; yet a contagious energy is building. A buzz of life and excitement makes its way through the pathways between classes as students table and hand out information in blue and yellow gear. After countless team fundraisers, restaurant nights, community events and weekends spent passing around cans collecting money, a special time has come — it is DanceBlue season.
This week, DanceBlue committee members are tabling across campus to celebrate a huge milestone, the fundraising deadline. Tomorrow at 4 p.m., the ticket office in Bowman's Den will close and team fundraising will be finalized. Though DanceBlue accepts donations up until the last hours of the marathon, today's fundraising deadline is in place to select a very important aspect of the marathon — the students who will be standing for 24 hours on the floor of Memorial Coliseum at DanceBlue 2016.  
DanceBlue encourages all students, whether they met their fundraising goal or are just reading about DanceBlue for the first time now, to attend the marathon to see what their peers care so deeply about. There is a reason students are devoted to this cause — DanceBlue is something that not only pulls at your heartstrings but also challenges your heart to stand up for the cause. 
All proceeds of DanceBlue go to the DanceBlue Kentucky Children's Hospital Hematology/Oncology Clinic. The thought of helping the kids in the clinic is what keeps students going through the hard 24 hours on the floor, but most importantly, through the 364 days of prep and work that go into the marathon.
The 2016 DanceBlue Dance Marathon takes place from 2 p.m. Saturday, Feb. 27, through 2 p.m. Sunday, Feb. 28, at Memorial Coliseum on UK's campus.
DanceBlue is the University of Kentucky's 24-hour no-sitting, no-sleeping dance marathon that benefits the Golden Matrix Fund and the DanceBlue Kentucky Children's Hospital Pediatric Hematology/Oncology Clinic. For more information about DanceBlue, registration information or to support its efforts, please visit www.danceblue.org. Connect with DanceBlue on Facebook at www.facebook.com/danceblue and on Twitter at http://twitter.com/UKDanceBlue.
DanceBlue is a program housed in the UK Center for Community Outreach. The CCO seeks to serve, connect and unite UK with the surrounding community in collaborative efforts to promote lifelong community service.
MEDIA CONTACT: Katy Bennett or Rebecca Stratton, katy.bennett@uky.edu or rebecca.stratton@uky.edu, 859-257-1909/859-323-2395