Kentucky Ranks Second on SEC Academic Honor Roll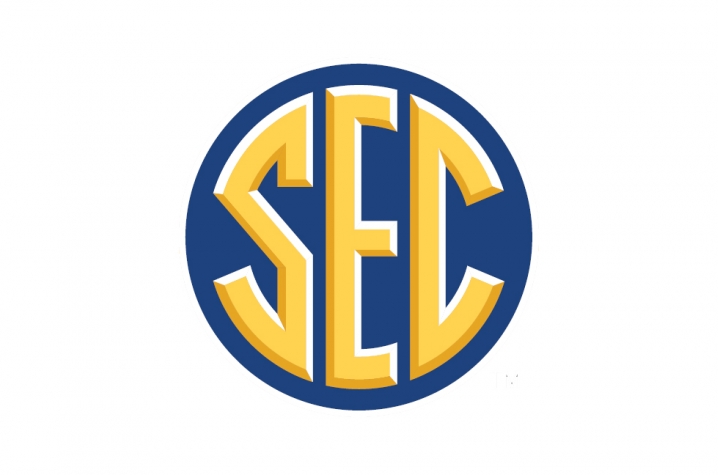 LEXINGTON, Ky. (Feb. 12, 2015) — Sixty-three University of Kentucky Wildcats earned a place on the 2014 Fall Sports Southeastern Conference Academic Honor Roll announced by SEC Commissioner Mike Slive. 
UK's total of 63 honorees was the second-most among the 14 league teams. UK has 24 representatives from the football team, 14 from men's soccer, 15 from women's soccer and 10 from volleyball. 
The 2014 Fall SEC Academic Honor Roll is based on the grades from the 2014 Spring, Summer and Fall terms. Among other qualifications, a student-athlete must have a grade-point average of 3.00 or above for the preceding academic year or have a cumulative GPA of 3.00 or above in order to make the honor roll. 
Here is a list of Kentucky's honorees, along with each student-athlete's sport and major:
Kentucky – Sport – Major
Steven Borden – Football – Integrated Strategic Communication
Tyler Brause – Football – Exercise Science
Mike Douglas – Football – Family Sciences
Tre Dunn – Football – Communication
Bud Dupree – Football – Community and Leadership Development
Landon Foster – Football – Finance/Marketing/Accounting
Max Godby – Football – Sport Leadership
John Gruenschlaeger – Football – Accounting
Jojo Kemp – Football – Undergraduate Studies
Austin MacGinnis – Football – Finance
Kelly Mason – Football – Finance/Marketing
Zach Myers – Football – Communication
Reese Phillips – Football – Communication
Maxwell Smith – Football – Integrated Strategic Communication
Za'Darius Smith – Football – Community and Leadership Development
Max Strong – Football – Business Management/Finance
Jordan Swindle – Football – Exercise Science/Biology
Fred Tiller – Football – Community and Leadership Development
Ryan Timmons – Football – Undergraduate Studies
Jon Toth – Football – Mechanical Engineering
D.J. Warren – Football – Community and Leadership Development
Zach West – Football – Political Science
Zane Williams – Football – Exercise Science
Jeff Witthuhn – Football – Exercise Science
Alex Bumpus – M Soccer – Pre-Nursing
Ryan Creel – M Soccer – Business Management
Dimitri DeChurch-Silva – M Soccer – Journalism
Stuart Ford – M Soccer – Community and Leadership Development
Kaelon Fox – M Soccer – Business Management
Callum Irving – M Soccer – History
Justin Laird – M Soccer – Marketing
Sam Miller – M Soccer – Human Nutrition
Jason Pitts – M Soccer – Economics
Matthew Quick – M Soccer – Marketing
Charlie Reymann – M Soccer – Finance
Paul Sime – M Soccer – Political Science
Kristoffer Tollefsen – M Soccer – Business Management
Jordan Wilson – M Soccer – Finance
Emma Brown – W Soccer – Integrated Strategic Communication
Alex Carter – W Soccer – Human Nutrition
Laura Connor – W Soccer – Exercise Science
Jackie Dallaire – W Soccer – Social Work
Danielle Fitzgerald – W Soccer – Exercise Science
Arin Gilliland – W Soccer – Exercise Science
Allie Gorgol – W Soccer – Exercise Science
Olivia Jester – W Soccer – Communication
Cara Ledman – W Soccer – English Education
Maddie Lockridge – W Soccer – Communication
Kaitlin Miller – W Soccer – Exercise Science
Stuart Pope – W Soccer – Biology
Courtney Raetzman – W Soccer – Communication
Cailey Warfel – W Soccer – Communication Sciences and Disorders
Chloe Watson – W Soccer – Architecture
Sharay Barnes – Volleyball – Family Sciences
Morgan Bergren – Volleyball – Kinesiology and Health Promotion
Emily Franklin – Volleyball – Kinesiology and Health Promotion
Alyssa Gergins – Volleyball – Elementary Education
Jackie Napper – Volleyball – Marketing/Integrated Strategic Communication
Lauren O'Conner – Volleyball – Marketing
Sara Schwarzwalder – Volleyball – Elementary Education/Integrated Strategic Communication
Anni Thomasson – Volleyball – Kinesiology and Health Promotion
Kayla Tronick – Volleyball – Family Sciences
Kelsey Wolf – Volleyball – Business Management/Marketing