Law Students Rank in Top Eight at Nationals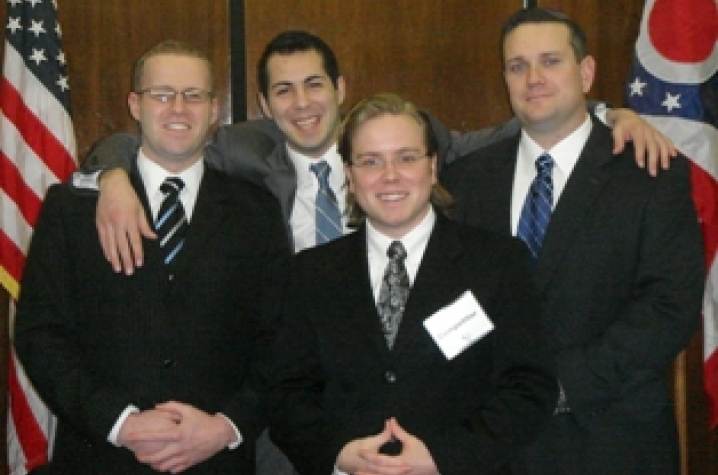 LEXINGTON, Ky. (April 7, 2010) – The 2009-2010 University of Kentucky College of Law National Trial Team included law students Josh Hicks, of Maysville, Ky., and Paco Villalobos, of Shelbyville, Ky., who finished as one of the top eight teams in the nation at the American College of Trial Lawyers National Trial Competition in Dallas, Texas, March 27. the team of Hicks and Villalobos is now both ranked as one of the top 20 trial advocates in the nation.
The UK trial team previously won the regional competition against schools from Ohio and Michigan, marking the fourth year in a row that UK has advanced to compete in the national competition.
"The UK trial team won because of commitment, hard work and chemistry," said Allison Connelly, UK professor of law and coach of the team. "They committed the time it took to be the best, learned from each other, and depended on one another. That's what great trial lawyers do and that's what this team did."
The American College of Trial Lawyers National Trial Competition is sponsored by the Texas Young Lawyers Association and the American College of Trial Lawyers. Teams from around the country compete in one of 14 regional competitions in February. Each school may send up to two teams, with the top two teams from each region advancing to the national competition. The competition is the most prestigious law school trial competition in the nation with more than 300 teams and 1,000 students competing on behalf of approximately 155 law schools. 
For more information on the UK team, contact Connelly at connelly@email.uky.edu.