Nursing Student Named Tylenol Scholar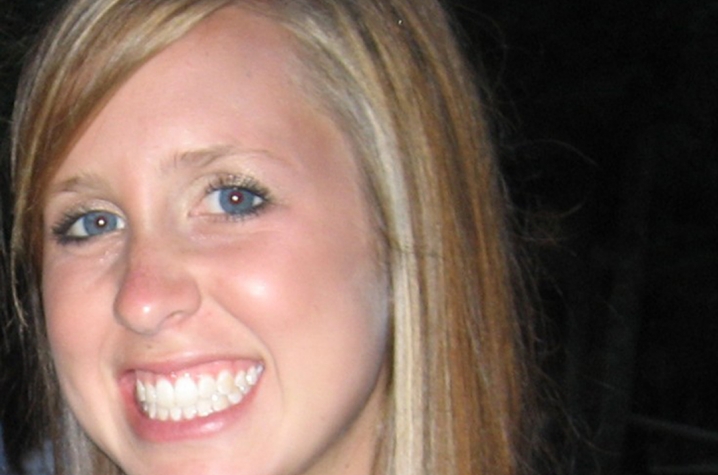 LEXINGTON, Ky. (Oct. 22, 2009) - Kristyn Mickley, a sophomore studying nursing at the University of Kentucky, has been awarded one of 40 Tylenol Scholarships presented by the company. The $5,000 scholarship is presented to students with outstanding leadership qualities and academic performance.
The annual Tylenol Scholarship program was created to support the future of health care. Now in its 17th year, the program helps students who are pursuing careers in the medical field manage the rising costs of education. This year, the company awarded $5,000 and $10,000 scholarships totaling $250,000.
Mickley, the daughter of Candace and Howard Mickley of Arlington Heights, Ill., will use her scholarship toward her studies at UK.
The Tylenol Scholarship will help Mickley pursue her dream to help people. The sophomore's interest in nursing surfaced before she came to college after shadowing experiences in the career field, set up by her high school science teacher, Mollie David, at Buffalo Grove High School, and watching nurses assist ill family members.
Since coming to UK, her interest in nursing has been further developed through undergraduate research opportunities. Mickley has been selected to work on research projects alongside UK College of Nursing faculty Kristin Ashford and Patricia Burkhart.
"Kristyn is a goal-directed student who actively seeks out new experiences to enhance her learning," said Burkhart, associate dean of undergraduate studies in the UK College of Nursing. "Long before the semester began, she met with me to ask about the possibility of working with our research team so that she could learn about the research process and how it relates to her field of nursing. This is extraordinary for a sophomore nursing student, given that the nursing research course is not taught until the second semester of the junior year. She is a thoughtful student who takes the initiative and provides leadership to other students on the team."
Burkhart also serves as a mentor for Mickley. "Dr. Burkhart has definitely influenced me," said Mickley. "She has been a great inspiration, to see how dedicated she is toward caring for her clients and how devoted she is to her research. She has been a great comfort in reassuring me that I can achieve all that I go after."
Additionally, Mickley's work as a counselor and camp nurse at Silver Birch Ranch, a Christian summer camp, helped the student know nursing was the field for her. This past summer, Mickley was asked to work with a group of children quarantined due to H1N1.
"I had to monitor them physically, but also emotionally during this difficult time," commented Mickley. "This experience 'sealed the deal' for me; nursing can be an opportunity where I can overlap my desire to help others spiritually and physically."
Mickley has earned her Certified Nursing Assistant (CNA) certification, which allows her to serve as a nurse assistant.
Outside of the classroom and research labs, Mickley keeps busy as a Chellgren Fellow, a group leader for Christian Student Fellowship and a member of the KCrew.
Mickley would like to use her nursing education to serve in Africa before returning to the states to work in a trauma unit, pediatric or neonatal center.