Preparing for Priority Registration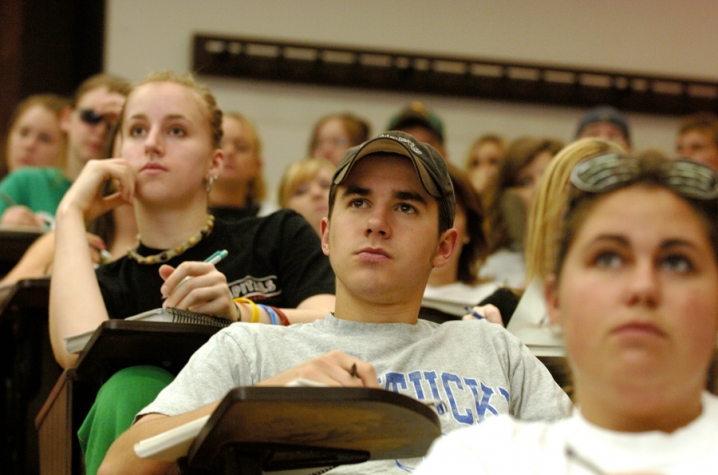 LEXINGTON, Ky. (Oct. 9, 2009) − It's time for University of Kentucky students to begin planning what classes they want to schedule for spring 2010.
All currently enrolled University of Kentucky students who plan to take classes during the spring 2010 semester and/or Winter Intersession must register Nov. 2-24. Students should priority register online using myUK.
"Before registering for classes, undergraduates must have their Advisor Hold released and should therefore contact their college dean's office for advising instructions," said Michelle Nordin, associate director of undergraduate admission and associate registrar.  "Undeclared undergraduate students are advised in the Central Advising Service and Transfer Center located on the first floor of Miller Hall."
Priority Registration, which is based upon three-day windows, will open and close at specific times depending on a student's classification and the number of hours earned. If a student was unable to register during their assigned priority window, they will have a secondary window for registration. To view the registration windows, students can log into their myUK accounts and click on the registration tab.
"The Spring 2010 schedule of classes will be available electronically through myUK by Oct. 19," said Nordin. "Students can find the online Course Catalog in myUK by clicking on the Student Services tab, Registration menu, and then Course Catalog."
For more information about priority registration, call (859) 257-7173.