A Record Three Teams Win NCAA Academic Award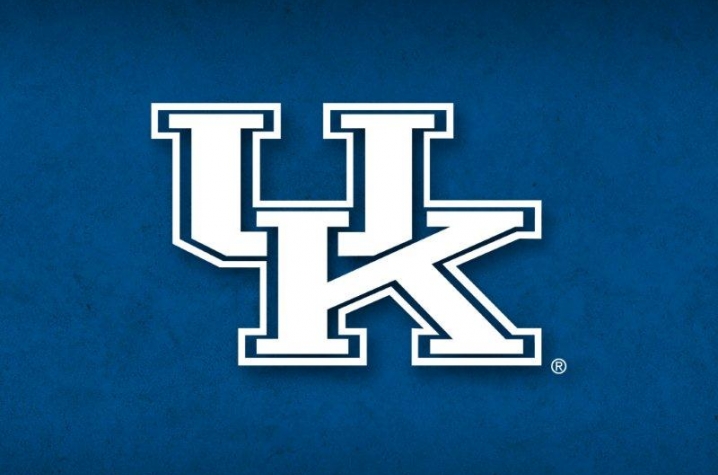 LEXINGTON, Ky. (May 8, 2014) — The University of Kentucky has a school-record three teams — women's cross country, men's golf and men's tennis — that have received awards for their Academic Progress Rate scores, the NCAA announced Wednesday.
The Wildcat squads received the honor for placing in the top 10 percent of Division I schools in their respective sports.  The APR provides a real-time look at a team's academic success by the progress of each student-athlete on scholarship.  The APR scores are a four-year composite, covering the 2009-10 through 2012-13 school years, that measure eligibility, retention and graduation.
In addition to having three teams recognized in the same year, it's also the first time that a UK squad has won in three consecutive years, as this marks three in a row for men's golf. 
"I'm very proud to have three teams win top-10 awards," said Mitch Barnhart, UK director of athletics.  "Obviously, the teams have done their job in the classroom, and I thank Coach (Edrick) Floreal, Coach (Brian) Craig and Coach (Cedric) Kauffman for their success in managing their programs."
The Wildcat coaches were excited to hear the news about their teams' achievements.
"Receiving this APR award from the NCAA is a testament to the commitment that each of our athletes has put toward succeeding in the classroom," Floreal said.  "Our CATS (Center for Academic and Tutorial Services) academic counselor, Mike Pirrman, also deserves a lot praise for not just supporting and guiding our athletes, but setting them up to have successful careers after they've graduated from the University of Kentucky."
"The UK men's golf program is proud to accept this Academic Progress Rate honor for the third consecutive year," said Craig, whose team will compete in the NCAA Regional May 16-18. "This award is simply a reflection of two important groups.  First, our guys are committed to their academics and do an excellent job in the classroom and taking care of their responsibilities. Second, a big thank you to our CATS program and, specifically, Amy Craiglow who is the finest academic counselor and mentor in all of collegiate athletics.  I cannot say enough about Amy and all that she has done for this program for many years."   
"I'm really proud of our guys for earning this prestigious honor," said Kauffman, whose Wildcats will host an NCAA Regional on Friday and Saturday. "The players have conducted themselves in a first-class manner. It's not easy to be a student-athlete and they have really gone to work in the classroom and on the court. We have been successful on the court in large part due to our success off the court, and a lot of that can be attributed to our former players who set an extremely high standard for our current players. I also appreciate Bob Bradley and the CATS staff for their help. I couldn't be more pleased for our players for earning this award."
The APR scores of these teams, along with the scores of every Division I team in all sports, will be released by the NCAA later in May.  Teams are subject to penalties if the APR target score is not achieved.
Wednesday's news is a continuation of the academic accomplishments of UK student-athletes. In October, it was announced that UK has broken or tied the NCAA Graduation Success Rate every year since the NCAA began measuring that statistic in 2005. UK athletes have posted an overall grade-point average over 3.0 in each of the last three semesters. On Saturday, 59 student-athletes are slated to participate in graduation ceremonies, giving UK Athletics a total of 89 graduates for the 2013-14 school year.
MEDIA CONTACT: Tony Neely, tneely@uky.edu, (859) 257-3838.