Battling to be UK's Best Band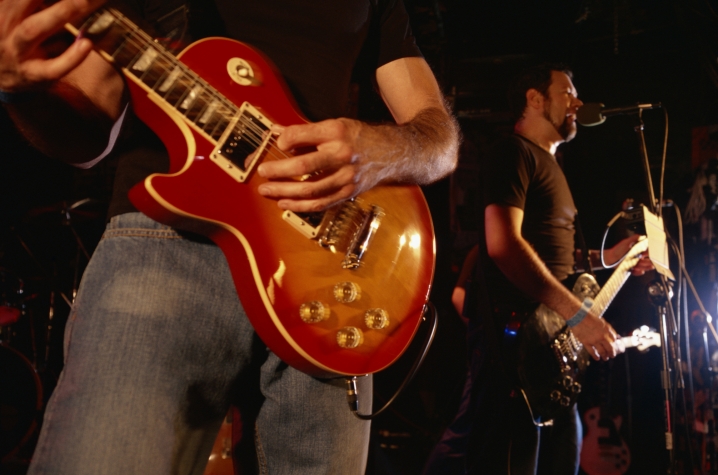 LEXINGTON, Ky. (April 26, 2011) — UK's campus is about to become a battle ground for eight student bands. Come out and see what band will earn the bragging rights of the best band on UK's campus at Battle of the Bands April 29 from 5 to 9 p.m. at Haggin Field. This event, sponsored by the Student Activities Board (SAB), is free and shine only — meaning it will be canceled in the event of inclement weather.
The battling will show UK student bands rocking, jamming and singing their way to take home the title of the best band on UK's campus. In addition to the title, the winning band will also receive $1,000 in new equipment.
"We interviewed a lot of really good bands and we're so excited to see each of them compete. One thing is for sure, there is so much talent on UK's campus that choosing the winner may be tough, but we know each band is going to give it their all," said Director of the SAB Campus Life Committee Nick Jackson.
SAB brings more than 100 events to the University of Kentucky annually that enhance the college experience by providing students, other members of the campus and the Lexington community with entertaining, educational or enriching programs that are reflective of contemporary issues and trends.
Connect with SAB at www.uksab.org, follow on Twitter at twitter.com/UKSAB or like SAB on Facebook at www.facebook.com/UKSAB. For more information about SAB and SAB events, contact publicrelations@uksab.org or text a question beginning with SABQ, followed by your question or comment, to 411-247.
MEDIA CONTACT: Katy Bennett, (859) 257-1754, ext. 255; katy.bennett@uky.edu