SAB Wants to Hear From You!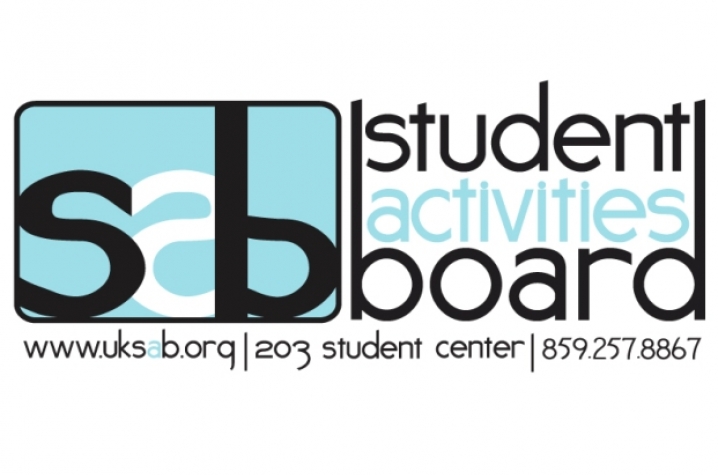 LEXINGTON, Ky. (Oct. 7, 2015) — The Student Activities Board 2015 All-Student Survey available is now available. The survey gives students the chance to voice their event preferences for the spring 2016 semester. Students who complete the All-Student Survey, sponsored by the SAB Market Research Committee, by Wednesday, Oct. 14 ,will be entered to win prizes including an Apple TV Streaming Media Player Bundle, a soda maker, an Amazon fire stick, a 3-in-1 breakfast maker, a Beats pill portable speaker, a Vizio 32-Inch 1080p smart LED HDTV or a 500GB PlayStation 4 console-Madden NFL 16 bundle.
The All-Student Survey gives students an opportunity to share their thoughts and opinions regarding event ideas for all of SAB's committees, including eight programming committees and four promotions committees. The survey guides SAB's event programming; without research like the All-Student Survey results, events cannot be proposed to the board.
"The All-Student Survey is such an integral part of our programming process," Aiyana Adams, SAB director of market research, said. "Student feedback is important because it helps SAB get a better understanding of what events you love and who to bring to campus!"
Students received the survey via email this week. Students can also access the survey via the SAB website and social media. The survey will close Oc. 14. Only full-time students are eligible to win prizes, and winners will be drawn at random.
SAB brings more than 60 entertaining, educational and enriching programs that are reflective of contemporary issues and trends to the University of Kentucky annually. These programs are designed to enhance the college experience for students, faculty, staff, and the greater Lexington community.
Connect with SAB at www.uksab.org, follow them on Twitter at twitter.com/UKSAB or like them on Facebook at www.facebook.com/UKSAB/. For more information about SAB and events, email publicrelations@uksab.org.
SAB CONTACT: Jazmine Byrd, publicrelations@uksab.org, 859-257-8868
MEDIA CONTACT: Katy Bennett or Rebecca Stratton, katy.bennett@uky.edu or rebecca.stratton@uky.edu, 859-257-1909/859-323-2395