A Student's Journey to Multidisciplinary Research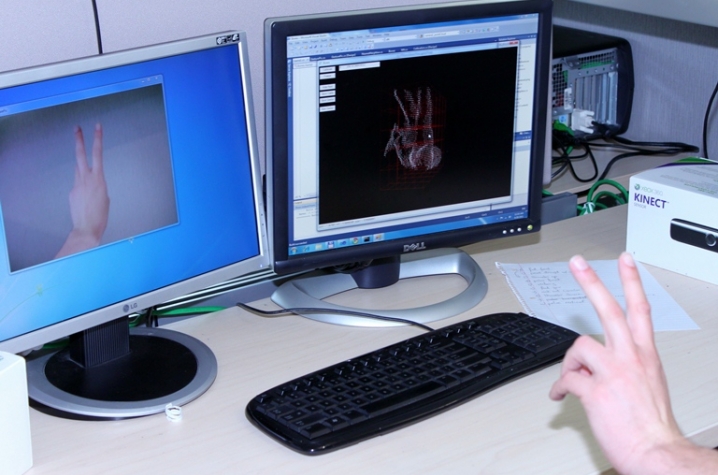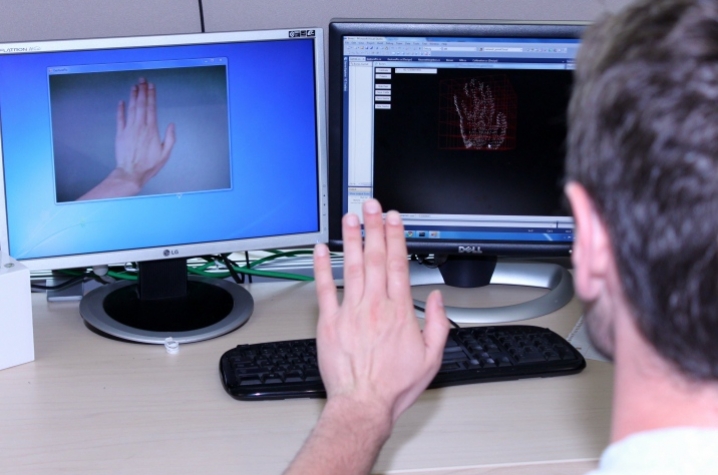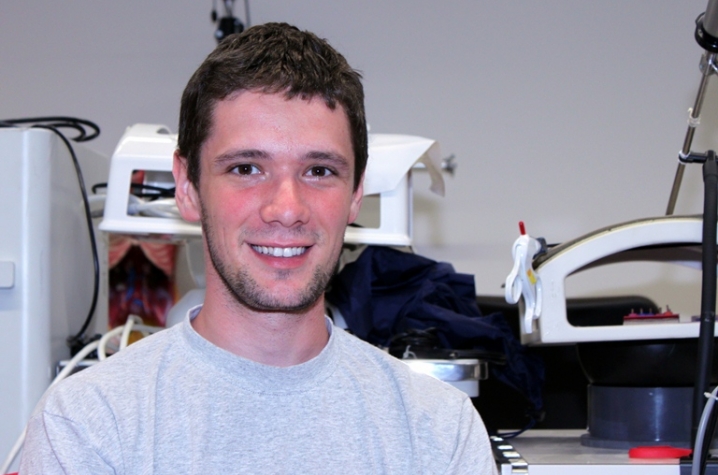 LEXINGTON, Ky. (April 22, 2011) − One year ago Radu (Paul) Mihail, a new University of Kentucky computer science graduate student, wandered into an office, looking for a campus map. He left with a research project.
That office was the office of Judy Goldsmith, professor of computer science and now a co-mentor for Mihail.
"It was serendipity: I needed a student with knowledge of graphics and visualization, and a passion for research that improves people's lives, and Paul needed direction," Goldsmith said.
Mihail has been selected as the first-ever Halcomb Fellow in Medicine and Engineering. He will be awarded up to $50,000 toward developing an interactive decision aid for patients with rheumatoid arthritis.
"This fellowship is irreplaceable in terms of the experience I will get and the fact that it will allow me to give back to the engineering and medical communities," Mihail said. "It truly is the perfect match for me because of my interest in the medical industry, specifically how it can benefit from computing."
Many patients with rheumatoid arthritis are faced with the difficulty of making decisions about medication because they focus on very low probability side effects and not enough on probable benefits. With his research Mihail will create a decision aid program based on computer game technology. According to Mihail, his goal for the project is to design and animate avatars that reflect the disease level of a patient with and without medications, allowing the side effect and benefit probabilities to be accessible to patients through the computer game.
"Based on the preliminary data and his own observations during patient participation, Paul devised new approaches to make the computer game more usable for patients," said Dr. Kristine Lohr, professor of internal medicine and director of UK's Rheumatology Training Program. "His ideas have taken our unfunded work to a new, exciting level."
Mihail acknowledges his mentors Goldsmith and Lohr, adding that his academic career would have had to take another, surely less interesting or challenging, route if not for them.
Mihail presented his preliminary research findings April 21 at the UK Center for Clinical and Translational Science Spring Conference and Appalachian Health Summit. He expects the project, which he started in Jan. 2011, to be completed in about a year.
The Halcomb Fellowship in Engineering and Medicine provides graduate students in the UK Colleges of Engineering and Medicine the opportunity to engage in interdisciplinary research in the field of biomedical engineering. The program integrates engineering with the principles of medical and health sciences, and was made possible through a donation from alumni Dr. Joe and Joani Halcomb and matched funds through the UK Research Challenge Trust Fund.