UK Business Fraternity Recognized Internationally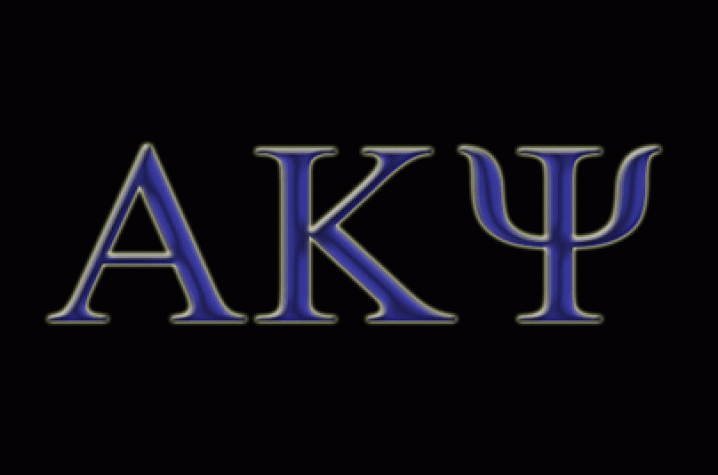 LEXINGTON, Ky. (Oct. 22, 2009) - Two members of the University of Kentucky's student chapter of  the co-ed business fraternity, Alpha Kappa Psi, Jake Metz and Jordan Wilson, were awarded international honors during the fraternity's biennial conference earlier this year.
"Our brothers have made a great impression on our brothers and sisters worldwide, and I am beyond proud of their accomplishments," said Kacey Marr, president of the UK chapter of Alpha Kappa Psi, known as Omicron Psi.
Metz, a junior management major from Louisville in the Gatton College of Business and Economics, was awarded Innovator of the Year for his work as professional chair of the Omicron Psi chapter. This honor is awarded to the brother who is the "mover and shaker" of the fraternity on an international level. According to the Alpha Kappa Psi board of directors, this member cultivates new ideas and traditions for the chapter to improve the experience for all members.  Metz created Professionapalooza last fall, a daylong event consisting of speakers, a standing hors d'oeuvres hour, resume critiques, mock interviews, a professional etiquette dinner with keynote speaker, and a business-attire inspired fashion show.    
Wilson, a senior finance major from Fort Wright in the Gatton College, was named Brother of the Year for his dedication to the chapter as a whole since joining in the fall of 2005. This honor is awarded to a student member who exemplifies the definition of a "true blue" Alpha Kappa Psi member who sets a good example for all. Wilson served as president in 2008 and during this time the Omicron Psi chapter received many awards. He will graduate this December.
In addition to these individual honors, the UK chapter, Omicron Psi, was awarded a "First Place Fraternity Standing," along with four other chapters, for its achievements in academics and recruitment.
Alpha Kappa Psi, known as "the professional business fraternity," prides itself on developing principled business leaders.  The UK chapter, now 10 years old, welcomes anyone who is interested in the field of business to join the co-ed fraternity. For more information about Alpha Kappa Psi, contact Kacey Marr at AKPsi.president@gmail.com.