UK HOPE Presents Transgender Lecture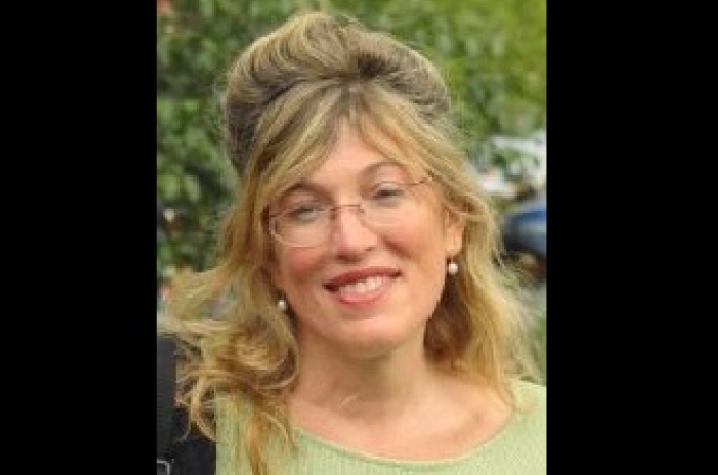 LEXINGTON, Ky. (March 23, 2011) — Dr. Marci Bowers, a pioneer in the transgender surgical field, will visit the University of Kentucky campus for a lecture at 7 p.m., Monday, March 28, at Memorial Hall.
The lecture is free and open to the public. It is being presented by the student organization University of Kentucky Health Occupation Professionals for Equality (UK HOPE) and is sponsored in part by Lexington Fairness Inc., University of Kentucky Medical Alumni Association, UK Student Government Association, UK Medical Student Government Association and the Lexington Chapter of Parents, Families and Friends of Lesbians and Gays. 
"We are excited to have Dr. Bowers visit our University to educate on transgender life and health," said Chris Garnett, third-year UK medical student and co-founder of UK HOPE." Transgender issues are often overlooked in most health professional training programs and in Kentucky communities transgender persons are often the targets of damaging stereotypes and discrimination. With Dr. Bowers' visit we hope to bring much needed attention to the needs and concerns of transgender people, and to encourage more Kentuckians to become advocates for transgender equality and wellbeing."
The first campus lecture, "Gender, Sex and Love," will focus on what science and society have to say about transgenderism from both a professional and personal lens; Dr. Bowers not only speaks as a seasoned transgender surgeon, she also speaks about transgender life with the unique experience of being the first transsexual woman to perform gender reassignment surgeries in the United States.
"I am very much looking forward to my visit to the University of Kentucky and excited about this opportunity to speak to young people," Bowers said. "Today, they are increasingly demanding honesty in the areas of gender and sexuality, and are no longer bound by the guilt and shame that kept previous generations from exploring these topics. Human beings are complex, and it's in recognizing this diversity that we become stronger as a nation and as a species."
Bowers is recognized as a leading voice in the field of transgender medicine and she travels nationally and internationally to teach practitioners about providing patient-centered care for transgendered people. Currently, Bowers operates a transgender surgical practice in San Mateo, Calif., where she performs 220 gender related operations annually.
Bowers will present a second lecture focusing on the health care needs of transgender patients, talking specifically about primary care concerns, offering information resources for health care providers, and reviewing surgical options and care. The lecture is free and open to the public and starts at noon., Tuesday, March 29, in the UK Albert B. Chandler Hospital Auditorium. 
About UK HOPE
UK HOPE is the first gay, lesbian, bisexual and transgender (GLBT) advocacy group at the UK Health Center campus. The organization was founded in 2008 and focuses on events that encourage the UK and surrounding community to promote GLBT health and equality.  Because of UK HOPE's efforts, they were awarded the national 2010 GLBT Achievement Award sponsored by the American Medical Student Association and the Gay and Lesbian Medical Association. 
MEDIA CONTACT:  Julie Meador, (859) 323-6363 ext. 256; julie.meador@uky.edu