UK to Host Medical Diversity Conference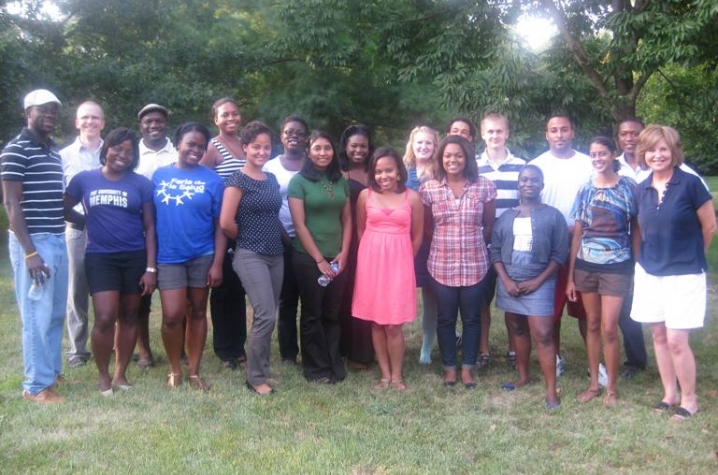 LEXINGTON, Ky. (Nov. 12, 2010) − The University of Kentucky College of Medicine hosts the annual regional medical educational conference for Region X of the Student National Medical Association (SNMA) on Nov. 12 -14, a conference focused on ending racial disparities in health care management and patient care.
 
"The UK chapter is very excited and honored to have been chosen to host the conference this year," said Ayodele Osasona, second-year UK medical student and the SNMA UK Chapter president. "One aspect of the conference that I'm particularly passionate about is the community service projects we have planned involving the Lexington community. SNMA is an organization dedicated to service and there is no greater way to learn more about yourself and others than through community involvement."
The agenda for the conference includes workshops on healthcare reform and disparities, innovative community service activities in partnership with the UK Salvation Army Clinic and the Sanders-Brown African American Dementia Outreach Partnership, and invigorating social events. Medical students and pre-medical undergraduates will be in attendance.
The keynote speaker, Dr. Elaina George, will share her thoughts on health care reform from the patient's perspective. George is a board certified otolaryngologist and has been a medical expert on a range of shows, including hosting her own weekly talk show, Medicine On Call, that explores health issues and the politics of medicine.
"I am excited for conference attendees to gain a better understanding of new policies and how they affect minority health, and consider what can be done to eliminate the inequalities," said Ima Ebong, second-year UK medical student and Regional Conference Co-Chair.
Established in 1964, the Student National Medical Association (SNMA) is the nation's oldest and largest student-run organization focused on the needs and concerns of medical students of color. Membership includes more than 8,000 medical students, pre-medical students, residents and physicians.