UK Law Students Providing Free Tax Preparation Starting Feb. 19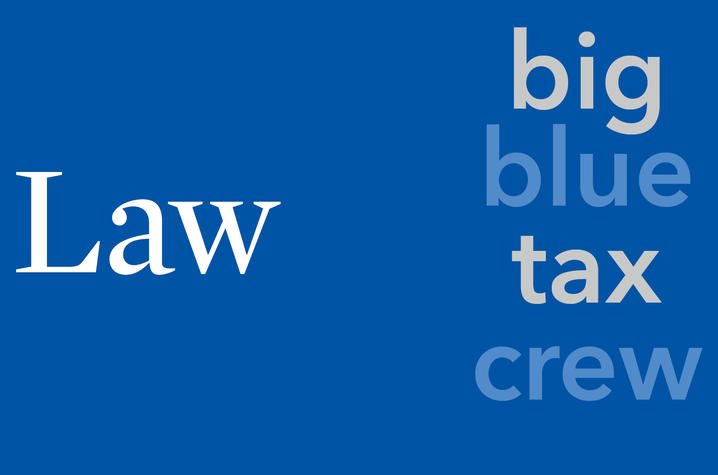 LEXINGTON, Ky. (Feb. 15, 2018) — This spring, the University of Kentucky College of Law will continue one of its signature pro bono efforts — the Volunteer Income Tax Assistance Program. The UK Tax Clinic will be open Monday, Feb. 19, through Tuesday, April 17. Taxpayers can schedule an appointment at http://law.uky.edu/tax.
The UK Law VITA site is one of 19 in Central Kentucky operating with the help of United Way of the Bluegrass. UK Law student volunteers provide free assistance with tax preparations and filings to mostly low-income individuals and international students and scholars.
Monday through Friday, the UK Tax Clinic will be located in the Gatton College of Business and Economics in Room 435UV (fourth floor). Clinic hours will be 3–6 p.m. On Saturday, the clinic will be at the Lexington Public Library, located at 140 E. Main St., in downtown Lexington, in Conference Room D. The clinic will be open 10 a.m.–2 p.m. The clinic will be closed March 12-17 for UK's spring break.
Taxpayers must bring the following:
photo ID;
Social Security card or ITIN for taxpayer, spouse and dependents;
all forms — W-2, 1099, 1098, or 1042-S — you have received;
documentation of other income; and
copy of last year's return, if available.
Last year, a total of 40 volunteers, including 28 law students, 10 accounting students and two law alumni prepared and filed 518 tax returns, saving clients over $100,000 in preparation fees. Clients received $497,960 in federal refunds and $45,120 in state refunds.
Douglas Michael, associate dean of academic affairs and Dorothy Salmon Professor of Law, leads the VITA clinic with the help of Jennifer Bird-Pollan, James and Mary Lassiter Associate Professor of Law. All student volunteers must complete a series of in-class or online trainings, and afterward, pass multiple Internal Revenue Service (IRS) tests to receive certification. Students are awarded pro bono hours by UK Law for their participation.
For a list of frequently asked questions, visit http://law.uky.edu/tax/faq.