UK Receives National Panhellenic Conference Excellence Award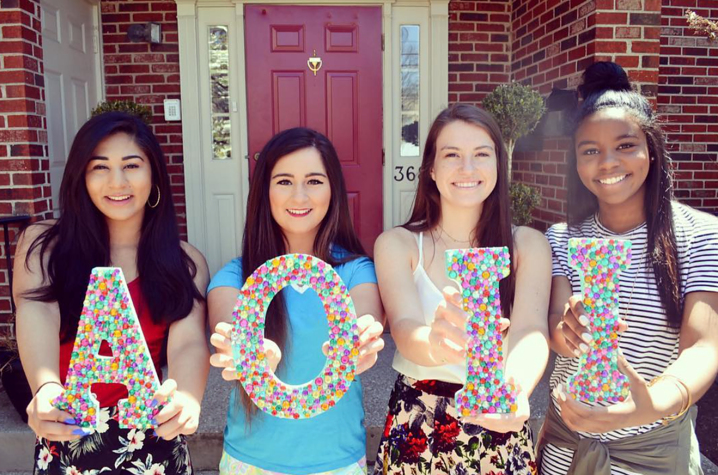 LEXINGTON, Ky. (Aug. 15, 2017) — The University of Kentucky is one of 42 College Panhellenic Associations being recognized with awards for excellence and achievement in their work to advance the sorority experience.
The National Panhellenic Conference (NPC) has recognized student-managed College Panhellenic Associations with awards for more than 50 years and has used the excellence and achievement structure since 2013. With organizations located at more than 670 U.S. and Canadian colleges and universities, only the top scoring groups receive this honor.
"I was very excited to have the women of the University of Kentucky be honored by the National Panhellenic Conference. The leadership of the 3,500 member organization has worked hard to support their members, the university and our community," said Susan West, director of Fraternity and Sorority Life. "As the second largest student organization at the university, the Panhellenic Association has challenges ensuring each member feels that she has ownership in the success of the wider community.  This award acknowledges the strength of our Panhellenic community and the achievement of their goals."
College Panhellenic Associations, which are cooperatives comprising all NPC member sororities on a campus, are scored on seven criteria of value to all college campuses. The 20 Excellence Award recipients met all seven criteria and the 22 Achievement Award recipients met five or six criteria. The seven areas of criteria are:
•           Recruitment
•           Panhellenic structure
•           Communication with NPC area advisor
•           Judicial procedures
•           Panhellenic programming
•           Academics
•           Panhellenic community impact and relations
"NPC is proud of all our College Panhellenics receiving recognition and I congratulate them all on their successes," said Frances Mitchelson, Panhellenics chairman. "Since the Excellence and Achievement Awards for College Panhellenics were created, we have increased the number of College Panhellenic Associations receiving recognition to 42 campuses this year. 20 campuses received the Excellence Award and an all-time high 22 campuses received the Achievement Award. These College Panhellenics have excelled in all areas of Panhellenic operations and met the core competencies of reporting and communication."
NPC, one of the largest organizations advocating for women, is the umbrella group for 26 national and international sororities. NPC sororities are located on more than 670 campuses with 380,565 undergraduate members in 3,234 chapters. Alumnae are represented in 3,889 associations throughout the world. For more information, including a complete list of NPC sororities, visit www.npcwomen.org.
UK's Panhellenic Association has won more NPC awards than any other College Panhellenic with 18 awards since 1995.