UK Sorority Receives Top Academic Honors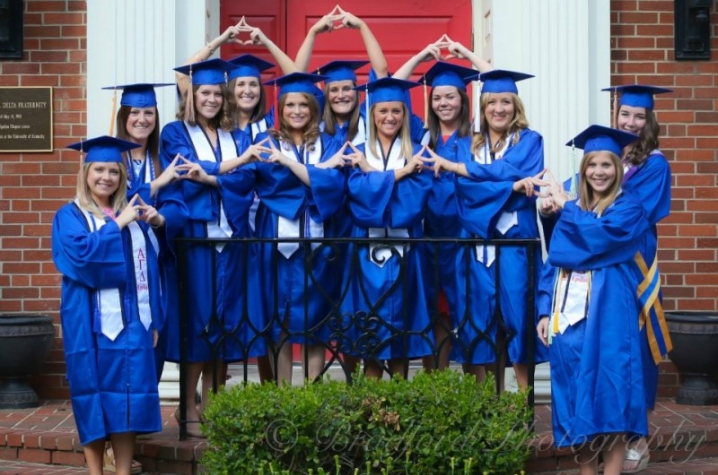 LEXINGTON, Ky. (July 31, 2014) — The University of Kentucky's Epsilon Chapter of Alpha Gamma Delta was given the Rose Bowl Honor Roll Award at the sorority's international convention held recently in Indianapolis, Indiana.
The award was given to the UK chapter for consistently achieving a high chapter grade point average (GPA) throughout the last two years between convention meetings. The award is the symbol of the highest academic achievement in Alpha Gamma Delta and represents the first line of their purpose: "To gain understanding that wisdom may be vouchsafed to me."
"We are extremely proud of the work that Alpha Gamma Delta at the University of Kentucky is doing to promote the ideals and values of our fraternity," said chapter development specialist Jennifer Johnson. "The women are committed to inspiring and impacting the world in all that they do."
Susan West, UK's director of Fraternity and Sorority Affairs concurred. "Their chapter combined GPA has consistently been above the all sorority grade point average, and they have been a chapter which excels in achieving their academic goals."
Alpha Gamma Delta was founded May 30, 1904, at Syracuse University in Syracuse, New York. The organization promotes academic excellence, philanthropic giving, ongoing leadership, and a spirit of loving sisterhood. The 11 founders of the sorority were described as progressive women who had a vision to "Inspire the Women. Impact the World." The Epsilon Chapter at UK was founded on May 14, 1908, making them the first and longest running sorority at the university.