8 reasons why meeting with your advisor is crucial to academic success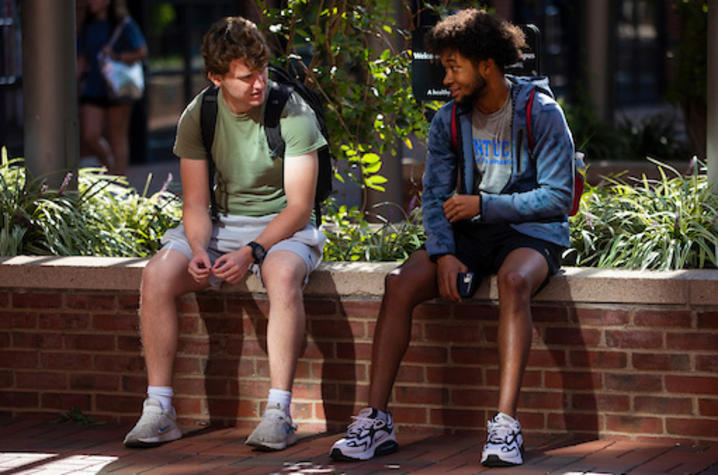 LEXINGTON, Ky. (Sept. 26, 2022) — College is a time of major transition. Your advisor plays a critical role in helping you with that transition, putting you on the path to success during and after graduation, to make sure you achieve your dreams.
Academic advising at the University of Kentucky is an ongoing educational process that provides assistance in navigating the degree process, connecting you to career pathways and to resources across campus.  
Offering an additional layer of support and guidance for students, visiting with your advisor comes with a number of benefits. 
Below are eight reasons academic advising is essential in your four-year journey at the university.  
Your advising appointment gives you the opportunity to work with someone who is dedicated to your success.
Get answers to questions you may have about your major, career or coursework.
Your academic advising appointment is a good time to make sure that you are on track for timely graduation.
Academic advisors can help you connect with various campus resources which can help you be successful. 
Academic advisors love to celebrate the success that you are having this semester or provide ideas on how to get your academics back on track.
Keeping a scheduled appointment is a professional expectation and now is a great time to start building that habit.
Your academic advisor really cares about you and helping you with your academic journey.
Meeting with your advisor lifts your advising hold allowing you to register for classes.
Academic advising appointments are available for students to schedule in preparation for priority registration. Your advisor has shared information on how to schedule an appointment, but if you have any questions on scheduling your appointment, please email universityadvising@uky.edu. 
If you can't keep your appointment, please make sure to contact your academic advisor and reschedule just as you would any other scheduled appointment.
At the University of Kentucky, students are at the center of all that we do. From the moment you become a Wildcat through graduation and beyond, the Office for Student Success is committed to supporting you. Comprised of five areas and 25 units, together, they have one vision — to help students live a life of meaning. Student Success works through an equitable, holistic and inclusive lens to design and deliver unparalleled services and support a diverse community of learners in achieving their wildest ambitions. In the Office for Student Success this is what we do — this is who we are. You can explore resources available to you here. If you have additional questions, you can reach a Student Success team member by calling the helpline 859-218-YouK (9685).