How students can make an appointment with University Health Service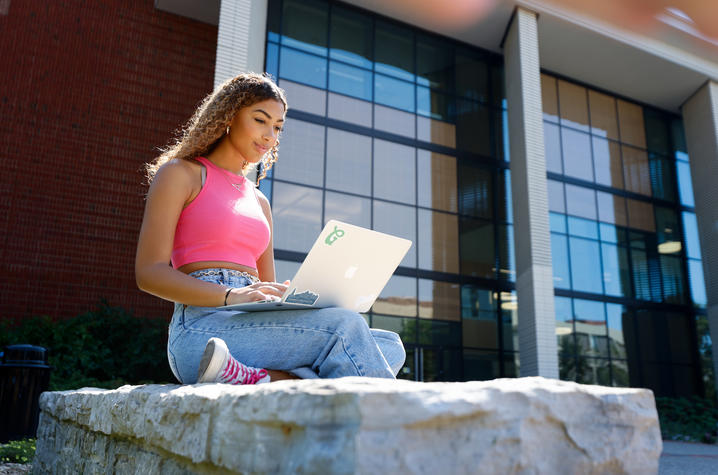 LEXINGTON, Ky. (Jan. 17, 2023) — At the University of Kentucky, we put the health and wellness of our students first. It is important for students to be familiar with our resources on campus that will help keep them healthy and safe.
University Health Service has been an integral part in creating a stable health care system for students and employees on UK's campus. With the addition of Epic as UK HealthCare's new hospital software, there is a new sign-up process for new and returning students. You must log in to your MyChart account to self-schedule an appointment at UHS. You may also self-schedule by calling 859-323-2778.
How to sign up for MyChart:
UK HealthCare MyChart gives you online access to your electronic health record. With MyChart, you can view all your UK HealthCare health information in one place. See your medications, immunizations, test results, appointments and more.
Access MyChart
Sign up for a MyChart account
Patients 18 or older can set up a MyChart account at any time.
Request an activation code if you don't have one.
If you don't have an activation code, you can request one online. To request an activation code online:
On the MyChart login screen on the MyChart website or mobile app, click Sign Up Now.
Click Sign Up Online.
Click Match Yourself with Our Records. Supply personal verification items, such as the last four digits of your Social Security number and your date of birth and have an activation code sent to your email address or mobile phone.
Use your activation code to sign up
From the MyChart login screen on the MyChart website or MyChart mobile app, select Sign Up Now.
Enter your activation code and other personal verification items, such as the last four digits of your Social Security number and your birthdate. Select Next.
On the next page, choose the following:
MyChart username. Choose something that others wouldn't likely guess but is easy for you to remember. It cannot be changed at any time.
Password. Choose a unique combination of numbers and letters, using both uppercase and lowercase letters. Your password must be different from your MyChart username. Choose a password that you don't use for other websites.
What if I forget my MyChart username or password?
Click the Forgot Username? or Forgot Password? link below the login fields for assistance. If you need additional help, contact the MyChart Help Desk at 859-218-6221 or 844-820-7344 (toll-free), or email UKHCMyChart@uky.edu.
Once you've set up your MyChart account, there are many ways students can use UHS as a resource. Through the health fee, full-time students have access to all different kinds of care.
Other important UHS info:
If you are a full-time UK student, you have access to unlimited, free medical visits at the campus medical clinic, University Health Service (UHS), through the health fee.  
The health fee is one of the mandatory fees assessed to full-time undergraduate and graduate students during the fall and spring semesters. The health fee cannot be waived, even if a student has his or her own health insurance. For questions about your health fee status, call 859-218-3204.
To make an appointment, call 859-323-2778.
The Health Fee covers unlimited office visits for:
allergy injections (with orders from an allergy doctor).
behavioral health visits.
GYN/GU (gynecology/genitourinary care).
Phone Information Nurse- is available for consultation about illness, injuries, lab results or other health concerns.
primary care visits.
observation room care.
on-call physician for after-hours advice.
limited medications.
some STI lab testing.
travel and employment physical exams.
CLIA waived in-office tests (except rapid flu and rapid HIV).
UHS can now bill private insurance for procedures and appointments not covered by the student health fee, something they were unable to do in the past.
For more information about UHS, visit their website at https://ukhealthcare.uky.edu/university-health-service.
UK HealthCare is the hospitals and clinics of the University of Kentucky. But it is so much more. It is more than 10,000 dedicated health care professionals committed to providing advanced subspecialty care for the most critically injured and ill patients from the Commonwealth and beyond. It also is the home of the state's only National Cancer Institute (NCI)-designated cancer center, a Level IV Neonatal Intensive Care Unit that cares for the tiniest and sickest newborns, the region's only Level 1 trauma center and Kentucky's top hospital ranked by U.S. News & World Report.  
As an academic research institution, we are continuously pursuing the next generation of cures, treatments, protocols and policies. Our discoveries have the potential to change what's medically possible within our lifetimes. Our educators and thought leaders are transforming the health care landscape as our six health professions colleges teach the next generation of doctors, nurses, pharmacists and other health care professionals, spreading the highest standards of care. UK HealthCare is the power of advanced medicine committed to creating a healthier Kentucky, now and for generations to come.