Barnhart Given Contract Extension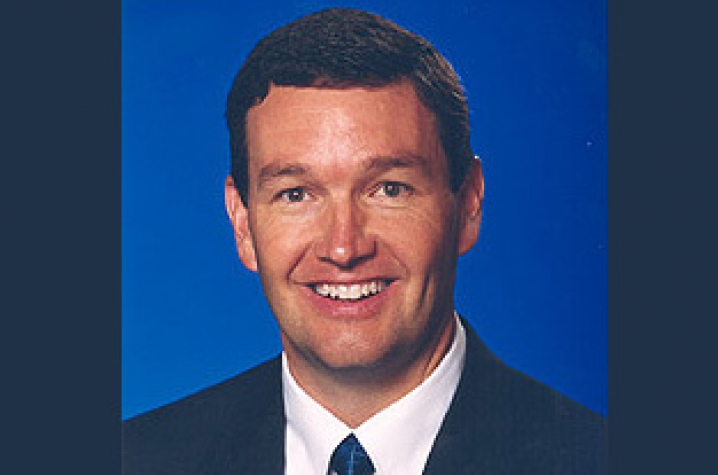 LEXINGTON, Ky. (Feb. 9, 2011) – University of Kentucky President Lee T. Todd, Jr. Wednesday announced a contract extension for Athletics Director Mitch Barnhart, a move designed to reward "exemplary performance" and provide "continuity and continued focus for a program clearly moving in the right direction."
"In my judgment, Mitch Barnhart is one of the outstanding leaders in intercollegiate athletics today," Todd said, in announcing the extension. "During his tenure, we've had consistent and, in many respects, unparalleled success for our entire program, not just pieces of it. We have a comprehensive athletics program at UK, which is directly attributable to Mitch's leadership and vision. This move ensures a sense of continuity for a department clearly moving in the right direction with a mission of being one of the top programs in the country."

"It is a privilege to be a part of University of Kentucky Athletics, which is so dear to our fans in the Commonwealth and across the country," Barnhart said. "I appreciate Dr. Todd noting the progress of the last nine years and his confidence in the continued growth of the program. I embrace the challenges of the future and am excited that Connie and I will be here to strive for the common goals of the Big Blue Nation – to win championships in the fields of competition, to succeed in the classroom and in the community, and to give our student-athletes the opportunities for the best possible experience."
Details of the extension include:
·         Barnhart had five years on his current contract. The extension adds another three years and eliminates an annual "rolling" extension clause.
·         The extension increases Barnhart's overall compensation $125,000 from $475,000 to $600,000. The increase makes Barnhart's salary more competitive with other salaries of athletics directors in the Southeastern Conference.
·         UK's athletics department is one of only a handful in the nation that is completely financially self-sufficient, receiving no financial support from the university's general operating budget. Barnhart's salary is paid with athletics department revenues, not general fund operating expenses.
Todd said the salary increase for Barnhart keeps him competitive, noting that the athletics director salary at UK in recent years has grown uncompetitive with peer institutions. More importantly, the length of the extension will allow Barnhart to focus on the department's strategic goal of being a Top 15 program by 2015.
Highlights of Barnhart's tenure include:
·         The UK Athletics Department is one of only 14 in the country that is truly financially self-sufficient and has remained free of major NCAA infractions during Barnhart's tenure.
·         The program has experienced annual improvement in the Directors' Cup standings with a finish of 29th place in 2009-10. It was the school's best showing in the last several years, its top finish since the 1997-98 season and only three slots away from the best mark in school history.
·         The primary academic target was met at the conclusion of the 2010 spring semester as UK's student-athletes notched a composite 3.04 GPA, the highest semester in the last several years.
·         In addition, UK has consistently posted strong numbers in the NCAA Academic Progress Rate as every one of UK's 22 varsity sports have avoided penalties in the APR's six-year existence. Graduation rates, which date back to classes that entered six years ago, are demonstrating improvement.
·         UK Athletics spends more than $1.5 million annually on its nationally renowned Center for Academic and Tutorial Services.
·         For the first time, all 22 varsity sports are funded with maximum number of scholarships and coaches.
·         Creation of the UK Athletics Hall of Fame.
·         Significant upgrades to facilities including the construction of the Joe Craft Center, a $30 million facility that includes practice and administrative space for a variety of sports.
·         UK Athletics is donating directly to the academic mission of the campus. For several years, UK Athletics – in addition to funding all their athletics scholarships without central administrative support – funded a $1.2-million annual contribution to the University's scholarship program.
·         That donation was increased to $1.7 million annually in 2009-10 and includes several of UK's most prestigious student scholarship – Singletary Scholarships. In fact, the program donates back to the university more than $21 million annually, including academic scholarships and institutional advertising.
A copy of the contract extension may downloaded as a PDF at http://uknow.uky.edu/sites/default/files/barnhart_contract_1-1-11.pdf.

Video clips recounting highlights of Barnhart's tenure can be found below. To view transcripts of the videos, please click on the transcript link just below the photo gallery. 

Using the UK Athletics Brand to Help the Entire University
MEDIA CONTACT: Jay Blanton, (859) 257-6605; jay.blanton@uky.edu