Adobe Executive to Deliver Bowling Lecture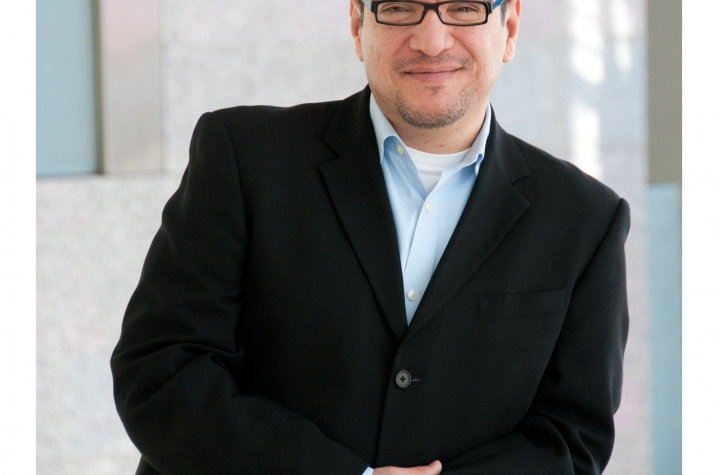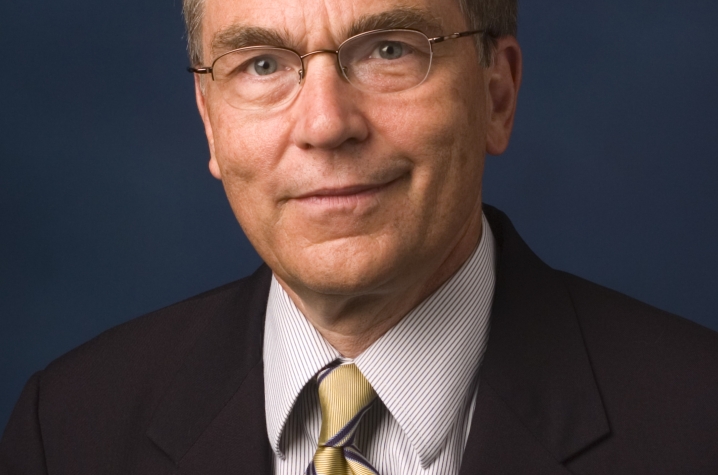 LEXINGTON, Ky. (Oct. 26, 2011) — Miguel Salinas, program director for the Adobe Foundation and a senior manager in the Corporate Social Responsibility group at Adobe Systems Incorporated, will deliver the 2011 James C. Bowling Executive-in-Residence lecture at 6 p.m. Thursday, Nov. 3, at the University of Kentucky Student Center's Worsham Theatre.
Salinas' presentation, "Doing Well, Doing Good: Building Corporate Reputation Through Strategic Philanthropy," will focus on the importance of corporate social responsibility programs and on Adobe's signature program, Adobe Youth Voices.  There will be a reception preceding the lecture at 4 p.m. in the Hillary J. Boone Center. The program, which is free and open to the public, is sponsored by the University of Kentucky School of Journalism and Telecommunications Alumni Association.
The Adobe Youth Voices program, the signature global philanthropy initiative of the Adobe Foundation, empowers youth from underserved communities to comment on their world using multimedia and digital tools.  Salinas and his team are charged with the strategic planning and day-to-day operations of Adobe Youth Voices, which currently includes more than 750 schools and out-of-school sites in 50 countries. Since its inception in 2006, the program has engaged more than 76,000 youth and more than 4,000 educators worldwide.
"We're delighted to have Miguel Salinas visit UK," said Beth Barnes, director of the UK School of Journalism and Telecommunications. "The school is increasingly engaged globally, and technology and technological change is central to all three of our major programs of study, but particularly to integrated strategic communication."
In addition to the lecture, Salinas will be speaking in an ISC class and meeting with students in the UK Public Relations Student Society of America (PRSSA) chapter earlier in the day.
Salinas has more than two decades of experience in philanthropy, strategic communications and media. Prior to joining Adobe he was communications director for the Hispanic Scholarship Fund, a national educational nonprofit focused on supporting Latino students to seek and attain a college degree. He has also managed a grants portfolio and strategic communications for worldwide philanthropy programs at Intel Corporation, including the Intel Computer Clubhouse and Intel Teach to the Future initiatives. He began his career as a journalist, covering crime, government and education for various publications in Texas and California.
Salinas has a lifelong passion for advocating for educational opportunities for youth from underserved communities and for supporting the arts. He has served on boards of directors of various nonprofit arts organizations in the Bay Area, including MACLA and Teatro Vision, and is a frequent contributor to the strategic planning for the Arts Council Silicon Valley and the grant review committee for the Applied Materials/Arts Council Silicon Valley 2010 Excellence in the Arts.
A native Texan, Salinas is a graduate of the University of Texas at Austin where he received a bachelor's degree in journalism. He currently resides in San Jose, Calif.
Michael J. Ruehling, vice president-federal legislation for CSX Corporation, is the 2011 Excellence in Public Relations award recipient.  He will be honored at the reception preceding Salinas' lecture and will also be recognized at the lecture.  Senator Wendell Ford, for whom Ruehling worked during the senator's time in Congress, will present Ruehling with his award.
Ruehling heads CSX's Washington, D.C. office and directs the company's federal government affairs activities.  He began his career with CSX in 1989 as the company's Kentucky government relations resident-vice president.  Between 1995 and 2002, he was CSX's vice president-state relations, overseeing government relations activities in 23 states from the company's headquarters in Richmond, Va.  He was appointed head of the CSX Washington office in 2003.
Prior to joining CSX, Ruehling was on the staff of former U.S. Senator Wendell Ford (D-KY), whose Senate career spanned four terms from 1974-1998 and who served as assistant Democratic leader (whip) from 1992-98.  Ruehling was executive director of the Congressional Joint Committee on Inaugural Ceremonies from 1988-89.  The committee was responsible for organizing the 1989 Presidential Inauguration.
Ruehling serves on the Board of Directors of the U.S. Capitol Historical Society.  He is a graduate of the University of Kentucky and a member of the University's Fellows Society.
While at UK, Ruehling worked as a part-time sportswriter at the Lexington Herald.  Upon graduation, he accepted a sportswriting position with The Courier-Journal in Louisville.  Ruehling also was vice president of the Preston Group in Lexington in the mid 1980s before rejoining Ford's Washington office in 1988.
The Bowling Executive-in-Residence Program began in 2000 and brings to UK nationally known public relations practitioners to not only deliver an address, but also meet with students interested in public relations careers. The program includes the executive-in-residence visit, the excellence award and a scholarship for a senior integrated strategic communication major with an emphasis in public relations.  The 2011 scholarship recipient will be announced at the lecture.
The series honors James C. Bowling, the late retired assistant chairman of Philip Morris Companies Inc. He attended UK and later served the university as a member of the UK Development Council. In addition to serving on several national boards, Bowling also worked with UK's colleges of Agriculture and Business and the UK Sanders-Brown Center on Aging.