Art Museum to Host White Elephant Sale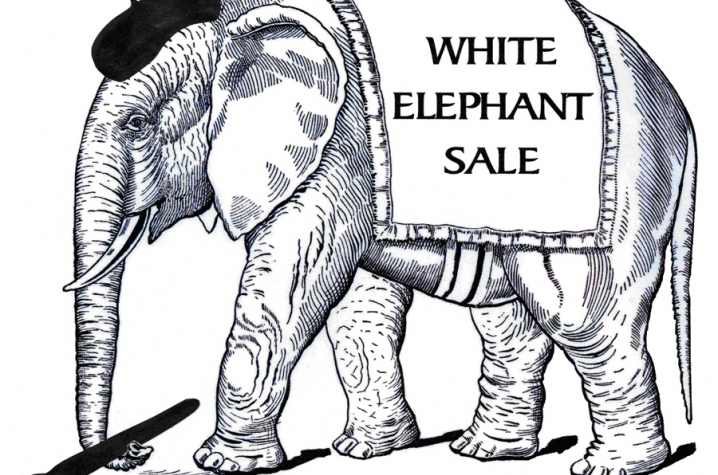 LEXINGTON, Ky. (July 11, 2011) − Love rummage sales and the hunt for bargains and discarded treasures? Or maybe you need to lighten the load at your own house? Then don't forget to check out the fourth White Elephant Rummage Sale presented by the Art Museum at the University of Kentucky.
Currently, the museum is still collecting items for the sale. Suggested donated items include books, bric-a-brac, household goods, jewelry, linens, toys and vintage accessories, like hats and purses. Proceeds from the sale will benefit exhibitions and events presented by the museum. Items may be dropped off at the museum's loading dock on Patterson Dr., located off Rose Street. Donations will be accepted between 8:30 a.m. and 4:30 p.m. Monday through Friday.
And for those looking for treasures, the Art Museum at UK's White Elephant Rummage Sale will be held from 9 a.m. to 3 p.m. Saturday, July 30, 2011, in the President's Room of the Singletary Center for the Arts. The event is free and open to the public, and free parking will be available in all UK lots. Treasure hunters can preview selected sale items on the museum's Facebook page at www.facebook.com/artmuseumuk.
For more information on the White Elephant Rummage Sale, contact the Art Museum at UK at (859) 257-5716 or visit online at www.uky.edu/ArtMuseum.
MEDIA CONTACT:  Whitney Hale, (859) 257-8716 or whitney.hale@uky.edu