Auction to Benefit Shoulder to Shoulder Global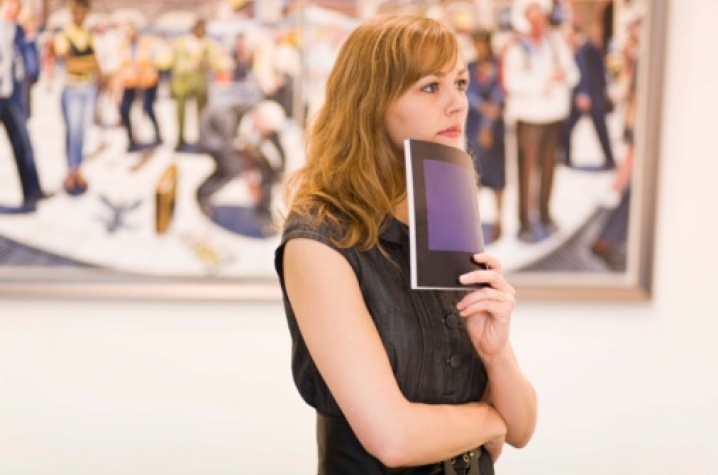 LEXINGTON, Ky. (April 1, 2011) — The International Federation of Medical Students Association will be hosting its annual "The Art of Healing Silent Auction" 3-6 p.m. Sunday, April 3, in the President's Room of the Singletary Center for the Arts.
The art auction proceeds will benefit the Shoulder to Shoulder Clinic in Santo Domingo, Ecuador. The clinic is a comprehensive health center that serves the community of Carlos Ruiz Burneo.
In this community, more than 20,000 individuals live in extreme poverty with limited access to medical care. Shoulder to Shoulder provides preventative and acute care to the community in addition to home visits, mental health, dentistry, feeding programs and community and school health education.
Shoulder to Shoulder Global is an organization at the University of Kentucky that brings together  academic and community partners to improve the health and well-being of impoverished and underserved communities globally.
The auction will be held in conjunction with the UK Percussion Ensemble's spring concert and the Chamber Music Society of Central Kentucky's presentation of the St. Petersburg String Quartet.
Under the direction of James Cambell, the UK Percussion Ensemble will perform a number of pieces including Adam Silverman's 2009 work "Gasoline Rainbow." Its performance will also feature a recently acquired collection of novelty percussion equipment.
The UK Percussion Ensemble spring concert will take place in the Singletary Center Concert Hall and is free and open to the public.
The Grammy-nominated St. Petersburg String Quartet is one of the world's most esteemed chamber ensembles. They will perform in the Singletary Center Recital Hall. Tickets for this event are $20 for adults, $6.50 for children and free for UK students.
IFMSA invites all concert guests to visit the art auction during intermission and after the concerts. Light refreshments will be served.
For more information regarding the silent auction, please contact Jessica Neely at jessica.neely@uky.edu.