Award-winning Authors to Present at McConnell Youth Literature Conference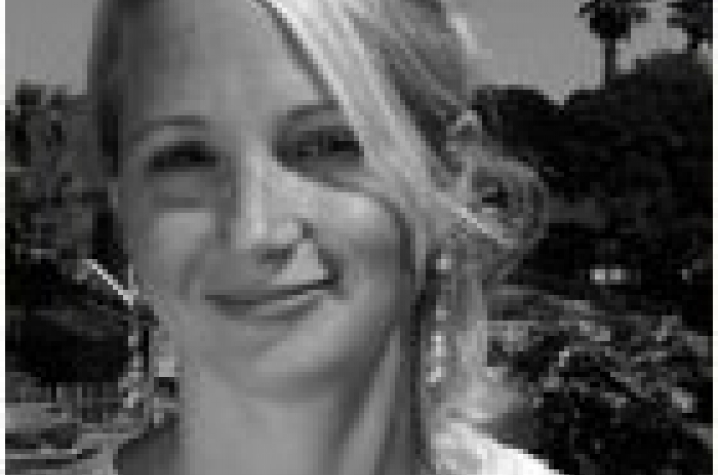 LEXINGTON, Ky. (Feb. 7, 2012) — The University of Kentucky's School of Library and Information Science (UK SLIS) will hold its annual McConnell Youth Literature Conference March 23-24 at the Embassy Suites Hotel in Lexington. The program will include sessions with authors and illustrators, a variety of breakout sessions, and book signings.
Advance registration is required. The deadline to register is March 16. The registration fee for both days of the conference is $130; Friday-only registration is $55; and Saturday-only is $75. Special events require payment of additional fees. Student discounts are available. An online registration form is available at http://cis.uky.edu/lis/node/380.
The McConnell Conference draws librarians, teachers and other professionals who work with youth to share ideas, examine materials, and meet authors, illustrators and other leaders in the field of youth literature.
This year's guest presenters will include M. T. Anderson, author of 2009 Printz Honor winner "The Astonishing Life of Octavian Nothing, Traitor to the Nation, Volume I: The Pox Party"; Jennifer Holm, author of 2011 Newbery Honor Winner "Turtle in Paradise"; and Lisa Desimini, an award-winning illustrator.
M.T. Anderson has written many stories for children and young adults, including "Jasper Dash and the Flame-Pits of Delaware," "Thirsty" and "The Game of Sunken Places" trilogy. His young adult book "Feed" was a finalist for the National Book Award and won the Los Angeles Times Book Prize. "Octavian Nothing" won the National Book Award and the Boston Globe/Horn Book Prize and, along with its sequel, "Octavian Nothing: The Kingdom on the Waves," won the Printz Award Honor. Anderson's most recent publications include "Agent Q, or The Smell of Danger!" and "Whales on Stilts!"
Jennifer L. Holm's first novel, "Our Only May Amelia," was inspired by a great aunt's diary and received a 2000 Newbery Honor. Two later novels, "Penny from Heaven" (2007) and "Turtle in Paradise" (2011) also received Newbery Honors. Holm also writes series for younger readers, such as her "Babymouse" series, which she co-authors and illustrates with her brother Matthew Holm. The series has won several awards, including a 2006 ALA Notable Children's Book. Her most recent books include "The Trouble with May Amelia" and "Squish #1: Super Amoeba."
Lisa Desimini has written and illustrated over 30 books for children. Her books have won several awards and honors, such as a New York Times Best Illustrated Book of the Year, Publisher's Weekly Best Picture Book of the Year, A BCCB Blue Ribbon Book and a School Library Journal Best Book of the Year. One of her books, "Dot the Fire Dog," has been adapted to video. Her artwork has also been used for many covers, including the 1995 Newbery Award Medal Winner "Walk Two Moons" by Sharon Creech.
The McConnell Center for the Study of Youth Literature, named after educator and mentor Anne McConnell, was created and is maintained to serve as a unique examination, study, and research center of the UK School of Library and Information Science. The McConnell Center supports teaching, learning and research related to children, teen and young adult literature by serving as a resource for UK students, faculty, researchers, public librarians, school librarians, teachers, child care providers, parents, authors and illustrators of youth literature, and other adults who work with children.