Brown-Forman's Phil Lynch to Deliver Bowling Lecture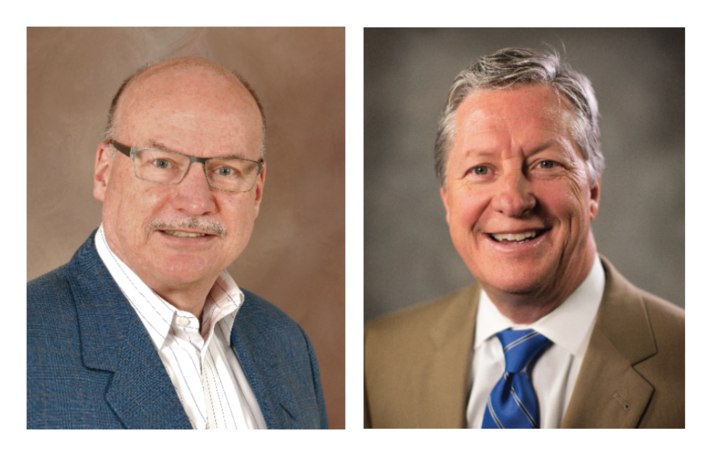 LEXINGTON, Ky. (Nov. 1, 2017) — Phil Lynch, vice president and director of corporate communications at Brown-Forman, will deliver the 2017 James C. Bowling Executive-in-Residence Lecture at 6 p.m. Tuesday, Nov. 7, at the University of Kentucky Gatton College of Business and Economics' Kincaid Auditorium.
Lynch's presentation is titled, "Managing Crisis Communications for Global Brands, or: What do a Feminist Crusader, a Hindu Deity, a Whiskey Thief, and U.S.-Russian Relations Have in Common?"
Before the evening presentation, Lynch will address students in two public relations classes and meet with members of the Public Relations Student Society of America (PRSSA).
The Bowling Lecture Series, now in its 18th year, is sponsored by the Department of Integrated Strategic Communication in the UK College of Communication and Information and the Journalism and Media Alumni Association at UK. The lecture is free and open to the public.
Lynch began his career at Brown-Forman in 1989 as manager of corporate communications. He was promoted within the company to the positions of senior manager, director and assistant vice president of corporate communications before accepting his current title in 2006.
Lynch's responsibilities at Brown-Forman include overseeing all internal and external communication, serving as the company's international spokesperson and counseling the company on matters of corporate responsibility. Lynch also advises Brown-Forman on issues of alcohol policy, a topic he knows well as chairman of the Public Affairs Committee of the Distilled Spirits Council of the United States, the industry's national trade association.
In his early career, Lynch worked as a broadcast journalist after graduating from UK with a bachelor's degree in political science in 1975. From 1981-1989, before joining Brown-Forman, he was press secretary for two Louisville mayors, Harvey Sloane and Jerry Abramson. 
In addition to his career at Brown-Forman, Lynch has dedicated his time and service to many civic boards. Previously, he served on the boards of Maryhurst and the Kentucky Science Center. For 12 years, Lynch was on the board of directors for the Louisville Regional Airport Authority and was chairman from 2009-2014. He currently serves as vice chairman of the Kentucky Center for the Arts Foundation Board and is a member and former chairman of the Louisville Regional Development Board of the Commonwealth Fund for KET.
In 2005, Lynch was inducted into the Public Relations Society of America and International Association of Business Communicators (PRSA/IABC) Landmarks of Excellence Hall of Fame for his demonstrated talent and dedication to his profession. Lynch has long enjoyed the dramatic arts and has performed as an actor with many Louisville theatres including Eve Theatre, Theatre 502, The Bard's Town Theatre, the University of Louisville Theatre Department and Looking for Lilith Theatre Company. In 1979, he was a regular actor with Lexington's Studio Players and served as its board president.
Lynch is married to Lexington native and fellow UK alumna Susan McNeese Lynch, who graduated in 1978 with a bachelor's degree in communication. The couple have two adult sons, Matthew and William "Alex" Lynch.
This year's recipient of the James C. Bowling Excellence in Public Relations Award is Thomas W. Harris, vice president of university relations at UK. Harris has served in this position since 2002 and his responsibilities include public relations and marketing, corporate partnerships, WUKY Public Radio, community engagement and university issues management.
For more than 35 years, Harris has worked in public relations. Previously he served as senior manager of company communications for Honda of America Manufacturing in Marysville, Ohio; manager of corporate communications at Toyota Motor Manufacturing; and manager of community affairs for Kentucky Utilities Company. His extensive experience also includes time with The Preston Group, Guthrie/Mayes Public Relations, DataBeam Corporation and the Office of the Kentucky Lieutenant Governor.
Harris, who is from Madisonville, Kentucky, is a UK graduate and earned his Accreditation in Public Relations (APR) from the Public Relations Society of America (PRSA). He holds lifetime memberships in the National Eagle Scout Association, the UK Alumni Association and Sigma Chi Fraternity. He is also a UK Fellow.
Harris currently serves on the boards of Commerce Lexington Inc. and the Downtown Lexington Partnership, which hosts many downtown events including the popular Thursday Night Live. Both organizations seek to create and foster economic development for the city.
Harris resides in Lexington with his wife, Kay, and their two sons, Matthew and Jake.
The James C. Bowling Executive-in-Residence Lecture Series provides an opportunity for a distinguished public relations practitioner to address the campus community and meet with students who will be future professionals in the field. In addition to the lecture by Lynch, the excellence award will be presented to Harris and the Bowling Scholarship recipient will be announced. This scholarship is awarded to an outstanding senior student majoring in integrated strategic communication with a focus on public relations.
The Bowling Lecture Series honors Bowling's legacy and was founded through a generous donation from retired chairman of the board at Philip Morris, Joseph M. Cullman III. Bowling was a longtime executive with Philip Morris and served on the company's board of directors from 1969 to 1986.
Bowling, a native Kentuckian, attended UK and later supported the university as director of the Sanders-Brown Center on Aging. He also worked closely with the College of Agriculture (now College of Agriculture, Food and Environment), the College of Business (now Gatton College of Business and Economics), and was a member of the UK Development Council.