College of Education Professor Appears on KET's 'Education Matters' Tonight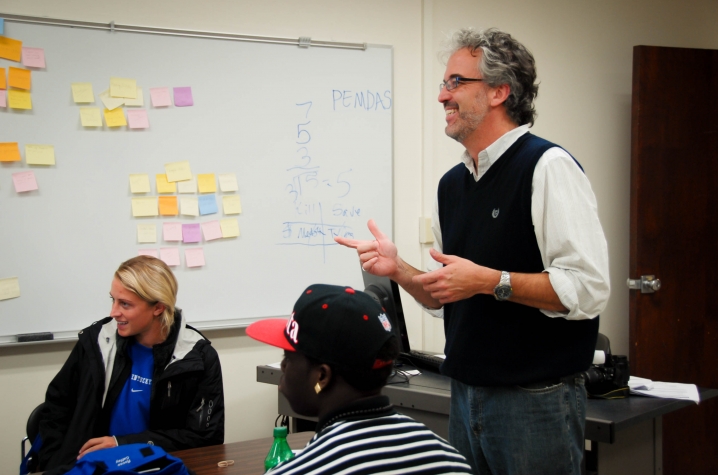 LEXINGTON, Ky. (Feb. 25, 2013) — Tonight on Kentucky Educational Television's "Education Matters," a panel of experts, including UK College of Education associate professor John Nash, explores how Kentucky schools are using innovative strategies to put technology into the hands of students, give students more control over their education, and encourage teachers to become learners themselves.
The program, hosted by Bill Goodman, airs Monday, Feb. 25 at 9/8 p.m. CT on KET.
The program visits Eminence Independent Schools in Henry County, where an ambitious district-wide program is under way to "reinvent" education and empower students to take charge. Also featured are Danville High School and Bate Middle School in Boyle County, where students are engaged in project-based learning with real-world applications and choices.
Following its initial air date, the show can be viewed online at http://www.ket.org/educationmatters/.
Scheduled panelists for the program include:
David Cook, director, Innovation and Partner Engagement, Kentucky Department of Education 
Buddy Berry, superintendent, Eminence Independent Schools
Thom Coffee, instructional supervisor, Eminence Independent Schools
Carmen Coleman, superintendent, Danville Independent Schools
Amy Galloway, principal, Bate Middle School, Danville Independent Schools
Danny Goodwin, science teacher, Danville High School
John Nash, associate professor, College of Education, University of Kentucky
MEDIA CONTACT: Jenny Wells, (859) 257-5343; Jenny.Wells@uky.edu