Festival Provides Outlet for Medical Community's Creativity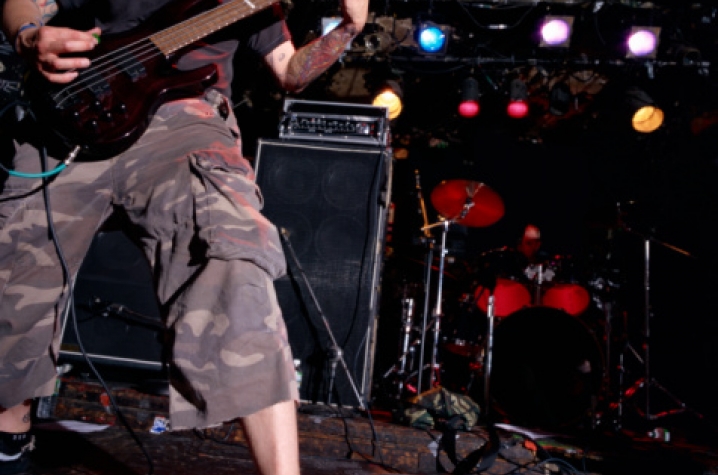 LEXINGTON, Ky. (April 4, 2011) − The University of Kentucky's medical community comes together at 7 p.m. Tuesday, April 5, at the UK Singletary Center for the Arts, for the annual Sue Fosson Spring Humanities Festival.
This annual showcase of students, faculty and staff, which is free and open to the public, provides performers with a welcome outlet for their creativity and the audience with an original entertainment experience. A reception at the Singletary Center will follow the performance.
Students, faculty and staff of the UK medical campus participate in an evening of musical entertainment and poetry reading.  Entertainment includes the UK College of Medicine's Dr. Jim Norton's band, the "Rotations", including Drs. Jay Zwischenberger and Paul DePriest; the "Nightengales" from the UK College of Nursing with Dr. Sharon Lock, Kate Moore, Lisa Galvin, accompanied by Karen Minton; The "Med Tones" which includes faculty, students, and staff; "Rhythm and Bones" dancers; Mike Richardson, from UK College of Pharmacy, and others dancing in the "Hep Cats."
The festival is inspired by Sue Fosson, former assistant dean for student affairs in the College of Medicine, and bridges the various fields of work and study found in health care. Fosson's passion for connecting the arts with science among medical students led to the founding of the University of Kentucky Medical Center Humanities Project during her tenure, which has grown over the years to include other UK health-related colleges.
The Sue Fosson Spring Humanities Festival is sponsored by the UK Medical Center Humanities Project, College of Medicine Office of Student Affairs.