Kentucky Women Writers Event Presents Menopause Memoirist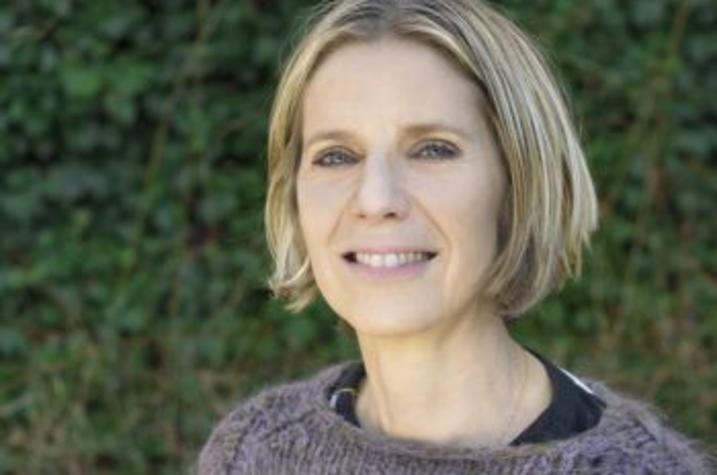 LEXINGTON, Ky. (June 26, 2019) — A new genre is heating up the book world — the menopause memoir. Join the 2019 Kentucky Women Writers Conference as it welcomes Darcey Steinke, author of the new book "Flash Count Diary," for a reading and workshop Sept. 19-22.
Darcey Steinke is the author of five novels: "Sister Golden Hair," "Milk," "Jesus Saves," "Suicide Blonde" and "Up Through the Water." In an earlier memoir, "Easter Everywhere," Steinke chronicles her childhood as a minister's daughter, her abandonment of the church, and eventual return to faith through the help of an Episcopal nun.
Steinke's newest memoir, "Flash Count Diary," with its deep research, open play of ideas and reverence for the female body, aims to change the way readers think about menopause. The new work is described on the author's website as "a deeply feminist book, honest about the intimations of mortality that menopause brings but also one that argues for the ascendency, beauty and power of the post-reproductive years."
With books translated into 10 languages, Steinke has published widely. Her web story "Blindspot" was a part of the 2000 Whitney Biennial. She has been both a Henry Hoyns and a Stegner Fellow, and a writer-in-residence at the University of Mississippi. Steinke has taught at the New School, Columbia University School of the Arts, New York University, Princeton University and the American University of Paris.
As part of the Kentucky Women Writers Conference in the fall, Steinke will teach a two-day prose workshop titled, "It's all in the details!" This workshop will use a variety of exercises to help writers find details that evoke emotion and mood. Pacing and tone are important parts of writing, but it's often by image and the smallest detail that good writing reaches a reader's heart. Workshop participants will discuss the use of sensory detail in building a literary mood.
Steinke will also give a reading at the conference as part of a session recognizing this year's Betty Gabehart Prize-winner in nonfiction. Both her workshop and reading are open only to conference registrants.
The 40th anniversary Kentucky Women Writers Conference will take place Sept. 19-22, 2019, at the Carnegie Center for Literacy and Learning and other Lexington venues. A program of the University of Kentucky College of Arts and Sciences, the conference is the longest running literary festival of women in the nation.
Registration is open now. Conference registration is $225 for general admission plus workshop, $125 for general admission without workshop, and $30 for students. For more information or to register, visit www.kentuckywomenwriters.org or call 859-257-2874.