Gatton, Law to Co-host Talks by Boudreaux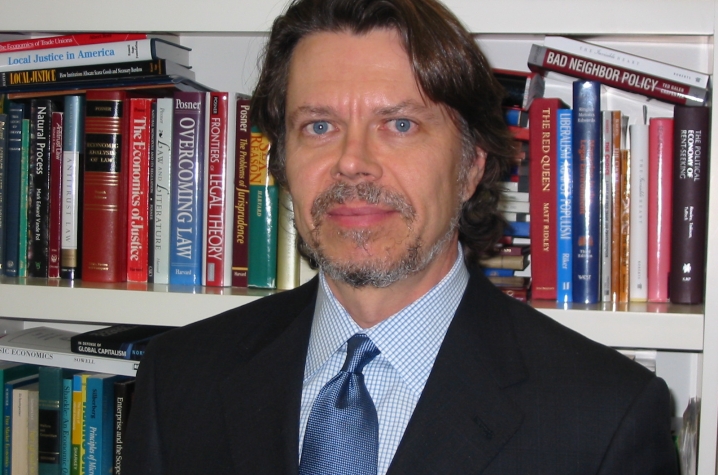 LEXINGTON, Ky. (Jan. 27, 2012) – The BB&T Program within the University of Kentucky's Gatton College of Business and Economics is co-hosting a nationally prominent speaker with the UK College of Law's chapter of the Federalist Society on Wednesday, Feb. 1.
Donald Boudreaux, professor and past chair of the Department of Economics at George Mason University, will make two presentations while on campus.  From noon to 1 p.m., he will speak on "The Origins of Antitrust Law" in Room 213 of the College of Law building.   At 4:30 p.m., he will make a one-hour presentation titled "The Economics of Price Controls" in Room 102 of the White Hall Classroom Building.  
Boudreaux previously served on the faculties of Cornell University and Clemson University and was president of the Foundation for Economic Education.  He is the author of "Globalization" (Greenwood Press, 2008) and runs a popular and influential economics blog, "Café Hayek."  He holds both a law degree and a doctorate in economics.
Both of Boudreaux's talks are free and open to the campus community and the public.  
MEDIA CONTACT:  Carl Nathe, (859) 257-3200; carl.nathe@uky.edu