Gender and Women's Studies Presents Queen Lecture Series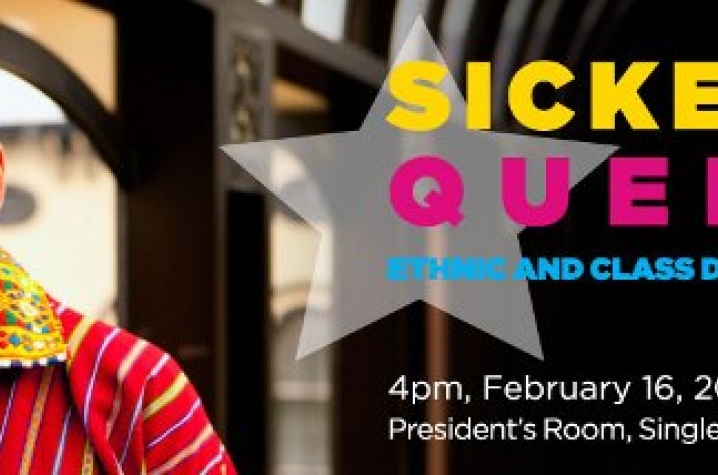 LEXINGTON, Ky. (Feb. 15, 2012) - The University of Kentucky Department of Gender and Women's Studies will host a series of lectures covering the diverse topic of queens. The lectures will be given by professors Rusty Barrett, Susan Bordo and Karen Tice.
Barrett, assistant professor of linguistics, will present his lecture, titled "Sickening Queens," Thursday, Feb. 16.  The lecture will showcase linguistic research to explore how drag performances reflect social and cultural differences related to class and ethnicity — including differences in language use, naming conventions and interactional styles.
"The term sickening is actually a very positive thing — the best drag queen in terms of style and performance would be called sickening by other drag queens out of jealousy," said Barrett in a podcast with the College of Arts and Sciences.
His book, "From Drag Queens to Leatherman: Language and Gender in Gay Male Subcultures" is forthcoming from Oxford University Press.
To listen to a podcast, produced by the College of Arts and Sciences, in which Barrett discusses the upcoming lecture, click here.
The second lecture of the series, "The Queen with Six Fingers," will delve into the origins of the rumors and myths that surrounded Anne Boleyn. Bordo, professor in the Department of Gender and Women's Studies, will deliver the lecture on March 20, based on her forthcoming book, "The Creation of Anne Boleyn," due from Houghton-Mifflin Harcourt in 2013. Bordo also serves as the Otis A. Singletary chair in the humanities.
Tice will lecture on April 18 about "Queens of Academe: Student Life and Campus Pageantry." Tice is an associate professor in the College of Education and holds a joint appointment in the Department of Gender and Women's Studies. Her book, "Queens of Academe: Beauty Pageantry, Student Bodies, and College Life," looks at the politics of gender and race in student rituals on predominantly white or black campuses.
All lectures for the series will be held at 4 p.m. in the President's Room of the Singletary Center for the Arts and receptions will follow. Admission to each lecture is free and open to the public.
 MEDIA CONTACT: Sarah Geegan, (859) 257-5365; sarah.geegan@uky.edu