MLK Holiday Celebration Features Rev. Otis Moss III, Annual March Jan. 16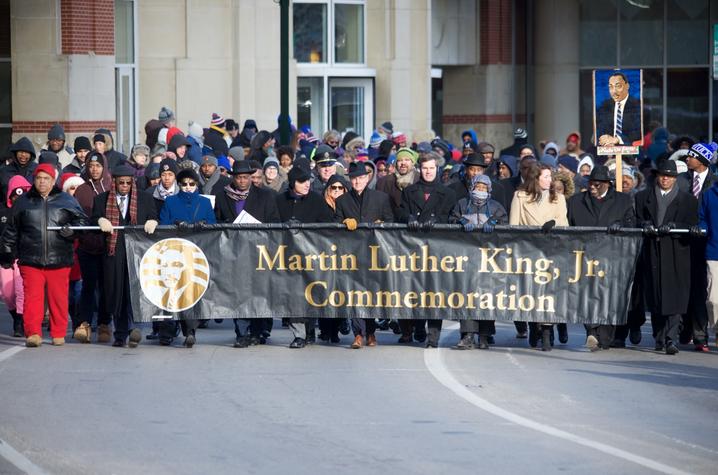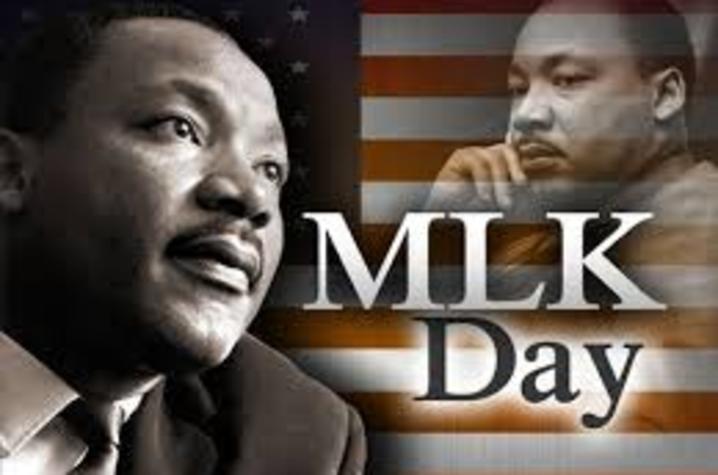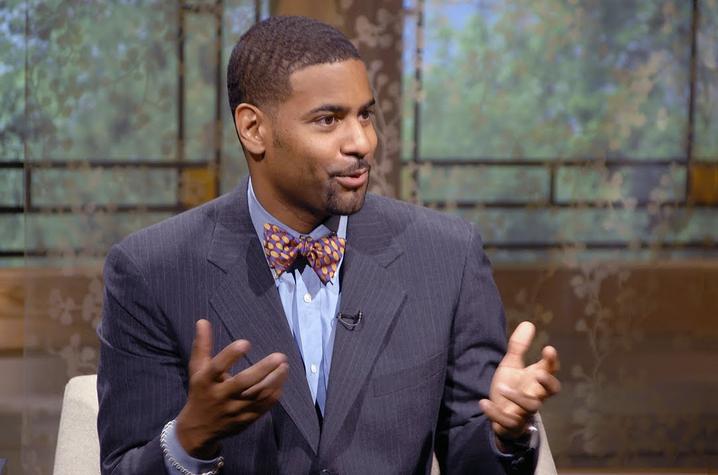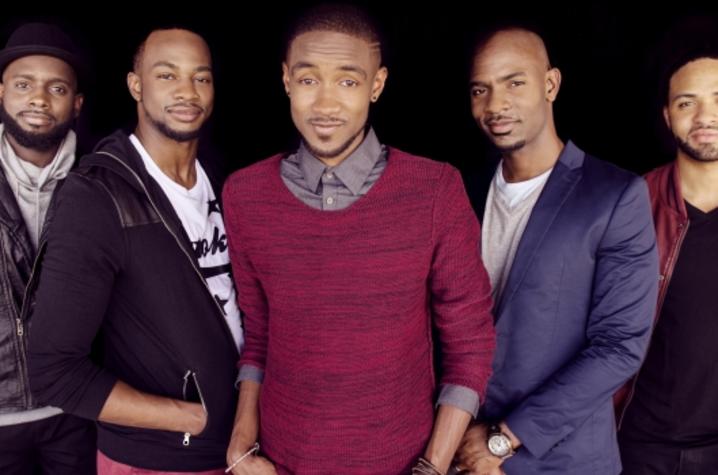 Listen to the "UK at the Half" interview about the 2017 Martin Luther King Jr. Holiday Celebration in Lexington
LEXINGTON, Ky. (Jan. 13, 2017) — "Building a New Movement for a New Generation" is the theme of this year's Martin Luther King Jr. Holiday Celebration Monday, Jan. 16, in Lexington.  The annual celebration, coordinated by the University of Kentucky and Lexington-Fayette Urban County Government, offers various events that honor the memory and legacy of the civil rights leader who was assassinated in 1968.
Lisa Higgins-Hord, UK assistant vice president for community engagement and co-chair of the MLK Holiday Planning Committee, said King's impact is still felt and understood today.
"We choose to celebrate and honor Rev. Dr. Martin Luther King Jr. on his birthday because this American brought all people together to end racial segregation in the United States and promote equality, regardless of a person's background or ethnicity," said Higgins-Hord, who also notes the importance of this year's celebration theme. "When the call comes for the next generation to carry out the legacy of Dr. King, they must be ready. How they respond is critical. They need to be consistent with and understand the message of equality."
The day of commemoration offers various events including a march, special programming, a movie and a new offering this year — a volunteer organization resource fair — giving attendees the opportunity to connect directly with groups involved in service and social justice work.
The celebration, which consistently attracts thousands of participants from Central Kentucky, will begin with a Freedom March through downtown Lexington at 10 a.m. starting and ending at the Lexington Convention Center. Following the march, the Commemorative Program will be held in Heritage Hall beginning at 11 a.m.  Nationally renowned speaker Rev. Otis Moss III will be keynote speaker and the a cappella group Committed will be the featured cultural artist.
Moss is the senior pastor of Trinity United Church of Christ in Chicago, Illinois. He has spent the last 20 years practicing and preaching a black theology that calls attention to the problems of mass incarceration, environmental justice and economic inequality.
"His ministry is all about social justice and advocacy — the ideals so consistent with the life and work of Dr. King," said Chester Grundy, special projects coordinator for the UK Alumni Association and co-chair of the MLK Holiday Planning Committee.  "Rev. Moss is just perfect for this moment."
As part of Moss' community engagement through Trinity United Church of Christ, he led the team that developed the "My Life Matters" curriculum, which includes the viral video "Get Home Safely: 10 Rules of Survival," created following the shooting death of Michael Brown by Ferguson, Missouri, police. 
The six-member singing group Committed, from Huntsville, Alabama, and former students at Oakwood University, won the second season of NBC-TV's "Sing-Off" a cappella competition show in 2010. They went on to record two albums — "Committed" in 2011 and "Home for Christmas" in 2015, which earned the group a Grammy nomination for the rendition of "Do You Hear What I Hear."
UK alumna Ashley Smith, development coordinator for Lexington's Lyric Theatre and Cultural Arts Center, will serve as emcee for the program.
Following the Commemorative Program, the volunteer resource fair will be available in Heritage Hall.  Also, a 2:30 p.m. free showing of "Race — The Jesse Owens Story" will take place at the Kentucky Theatre, and the Harlem Globetrotters will bring their show to Rupp Arena in Lexington at 2 p.m. for a special Martin Luther King Jr. holiday game during their 2017 World Tour. Globetrotter tickets are available for purchase.
More information about all these events is available at http://www.uky.edu/mlk/content/dr-martin-luther-king-jr-holiday-celebration. 
Terry Allen, interim vice president of institutional diversity at UK and coordinator of the Freedom March, said the Martin Luther King Jr. Holiday Celebration is an opportunity to display diversity at its very best.
"It is an engaging event," Allen said. "It's an opportunity for individuals to come forward and be part of a common goal — to promote social justice, equality and the kinds of principles and values that contribute to making us all a better people."
The MLK celebration has a long history in Lexington and at the University of Kentucky.  It began in 1973 as a UK event with a march through campus and a memorial service for King at Memorial Hall.  As participation grew and UK created a partnership with the city, the programming moved to Memorial Coliseum on campus and eventually to the Lexington Convention Center, where thousands will gather in unity Jan. 16 to bring special meaning to this federal holiday.