NY Times Film Critic Discusses Film, Reality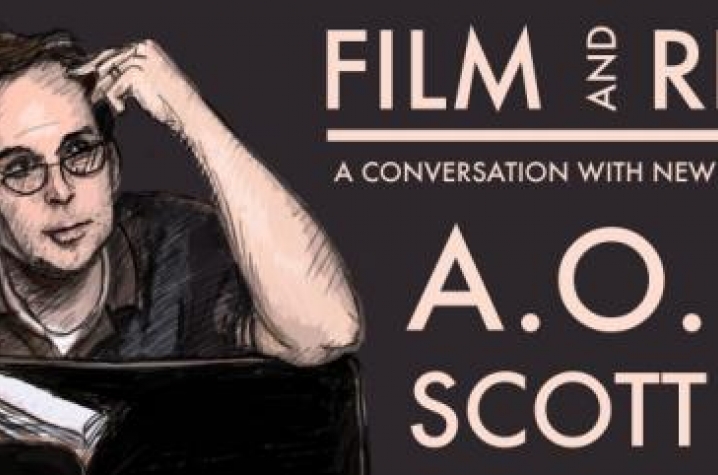 LEXINGTON, Ky. (Nov. 14, 2011) — The University of Kentucky College of Arts & Sciences American Studies Program will host a discussion with the internationally renowned New York Times film critic A.O. Scott this week.
"Film and Reality: A Conversation with A.O. Scott" will take place at 8 p.m., Thursday, Nov. 17 in Memorial Hall on UK's campus. The event is free and open to the public.
American Studies Professor Alan Nadel will be speaking with Scott. Nadel, the William T. Bryan Chair in American Literature and Culture, is currently teaching an undergraduate course in the American Studies Program on the nonfiction novel and documentary films.
"This isn't so much an interview as a conversation," Nadel said. "We'll discuss the role that the idea of 'reality" has played in various kinds of films, including but not limited to the constantly changing world of documentary filmmaking. I'm construing the concept very broadly so as to give Scott freedom to take the discussion wherever he wishes."
Following the conversation, Scott will answer questions from the audience.
Scott joined The New York Times as a film critic in January 2000. Previously, he was a Sunday book reviewer for Newsday and a frequent contributor to Slate, The New York Review of Books and many other publications.
Scott has served on the editorial staffs of Lingua Franca and The New York Review of Books. He also edited "A Bolt from the Blue and Other Essays," a collection by Mary McCarthy, which was published by The New York Review of Books in 2002. In addition to his film-reviewing duties, Scott often writes for the Ne York Times Magazine and the Book Review.