Terry Anderson, Former Journalist Held Hostage in Middle East in the 1980s, to Speak at UK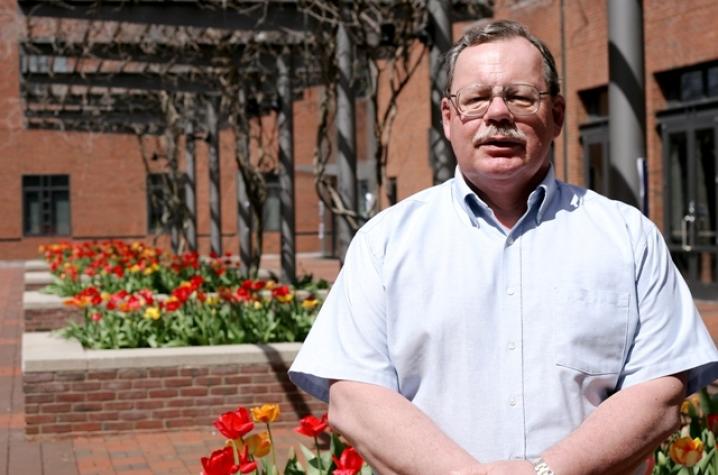 LEXINGTON, Ky. (March 28, 2019) — The University of Kentucky's Omicron Delta Kappa (ODK) National Leadership Honor Society's Nu Circle will host its annual Transformational Leadership Seminar with keynote speaker Terry A. Anderson, a former Associated Press journalist and UK faculty member. This event will begin 4 p.m. Tuesday, April 2, in the Worsham Cinema located in the Gatton Student Center.
Anderson's talk will focus on the idea that "fake news is easy to spot. News you can trust is harder." His presentation will be followed by a Q&A session and reception.
Anderson served as a combat journalist in the United States Marine Corps for six years, serving two tours of duty in Vietnam during the Vietnam War. After the war, he attended the University of Iowa and graduated with dual degrees in journalism and mass communications and political science.
After college, Anderson joined the Associated Press and served in Asia and Africa before being moved to Lebanon. On March 16, 1985, while serving as Middle East bureau chief for the Associated Press in Lebanon, Anderson was abducted from a street in Beirut. He was held captive for the next six years and nine months, periodically being moved to new sites.
Anderson was the longest-held American hostage captured during an effort to drive U.S. military forces out of Lebanon during the Lebanese Civil War.
Since his release, Anderson has taught at numerous universities including UK's School of Journalism and Media, Columbia Graduate School of Journalism, E.W. Scripps School of Journalism at Ohio University and Florida State University. In addition to being a professor, he also served as a visiting professional at the Syracuse University S.I. Newhouse School of Public Communications and acted as the honorary chair of the nonprofit Committee to Protect Journalists.
Anderson authored a best-selling memoir of his experiences as a hostage titled "Den of Lions."
ODK is presenting Anderson's talk in collaboration with the Student Government Association Senate, the Gatton Student Center Executive Director's Office, the Department of History and the Department of Political Science in the College of Arts and Sciences, the Patterson School of Diplomacy and the Lewis Honors College.