Valvoline, Toyota, PNC Execs and MBA Alumni to Speak at UK's Gatton College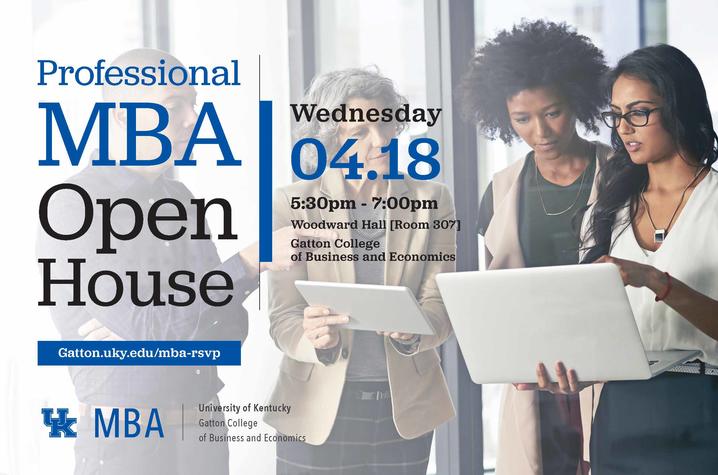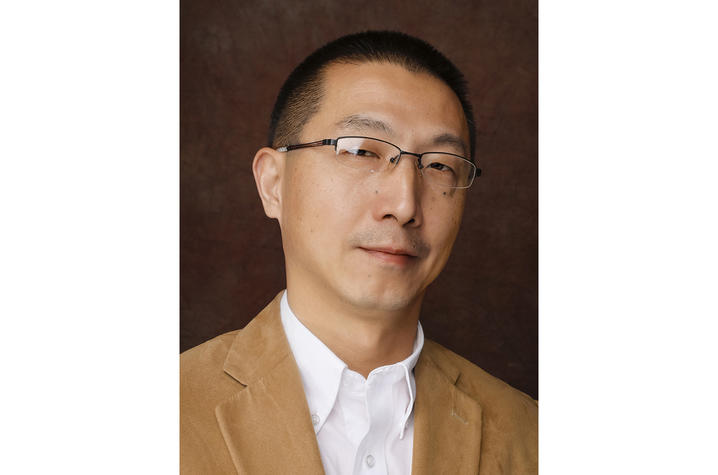 LEXINGTON, Ky. (March 26, 2018) — Executives and University of Kentucky MBA alumni from Valvoline, Toyota and PNC lead a stellar panel of speakers at the University of Kentucky's Gatton College of Business and Economics 5:30 p.m. Wednesday, April 18, in the Gatton College building on campus.
This professional panel will include Z. George Zhang, technical director of International R&D at Valvoline; Yajaira West, vice president, client and community relations director at PNC Bank; and David Bugg, project assistant general manager and chief manufacturing project engineer at Toyota Motor Manufacturing Kentucky Inc. These three business leaders will discuss their graduate school experiences in the MBA program at UK's Gatton College, as well as their own experiences navigating today's business climate. Their talk is hosted by the Gatton College Professional MBA program, as part of Gatton's Professional MBA Open House event. This event is open to UK employees and all working professionals and executives in Central Kentucky. The event has limited seating and registration is required at www.gatton.uky.edu/MBA-RSVP.
Zhang began his career at Valvoline as a research scientist in 1999, becoming a manager of Valvoline's Global R&D Lab in the middle of his career with Valvoline, before moving into his current position as the technical director of International R&D at Valvoline's Worldwide Headquarters in Lexington. Zhang's responsibilities includes leading research and development and innovation, leveraging best practices, maintaining consistent international product platforms and technologies and establishing effective product portfolios in various marketplaces.
He credits his UK MBA degree, which he earned in 2007, with helping him make a successful transition from a PhD chemist into management. "I was very comfortable with the science and research parts of my position earlier in my career," Zhang said. "But I wanted to build my management and financial skills to be more effective as I moved into leadership positions. The professional MBA program at Gatton did just that for me."
West, who earned her MBA at UK in 2011, has been with PNC since 2006, and will speak about her work with customers and community members. "The positive brand awareness for PNC in the communities we serve is due to the combination of the charitable work supported by PNC and the exceptional service provided by the PNC team members," she said. "We want to ensure that PNC customers and community partners are successful and will support their achievements using the full array of financial resources that the bank has to offer."
West also praises the skills she learned in UK's MBA program. "My degree from Gatton has been essential in becoming a successful member of the PNC team. I've leveraged the skills gained from the negotiations, marketing and management classes to ensure that I am being the best steward of the PNC funds managed by my office."
Bugg joined Toyota in 1996 as a specialist in export logistics at Toyota's manufacturing and engineering headquarters in Erlanger, Kentucky. Over his 20 years of experience, he's had increasing responsibility in the production control division, including supply chain, service parts and new model launch planning positions. He joined TMMK in Georgetown, Kentucky, in 2015 and is currently responsible for the coordination of engineering and manufacturing preparations for new vehicle launches at TMMK. He also supports the coordination of TMMK's plant Reborn activity, the $1.3 billion revamping of the 30-year-old manufacturing plant to ensure future competitiveness.
"If you want to make yourself more marketable in today's competitive job market, or if you are seeking advancement into different leadership and managerial positions, then earning your UK MBA may be an attractive option for you," Bugg said.
The Gatton Professional MBA Open House will provide the opportunity for community members to find out more about Gatton's Professional MBA, Professional MBA (For Leaders in Healthcare) and Executive MBA programs.
The Professional MBA is a part-time, evening program that brings together a diverse network of working professionals from various work experiences, companies, and industries such as engineering, law, health care, agriculture, transportation, manufacturing, technology, banking/finance, government and military.