Wendell Berry Documentary Screening Coming to UK
LEXINGTON, Ky. (Sept. 6, 2017) — University of Kentucky's SSTOP Hunger: Sustainable Solutions to Overcome Poverty organization will host the university's first screening of the documentary "Look and See: A Portrait of Wendell Berry."  The screening, to be followed by a panel discussion, will begin 6:30 p.m. Wednesday, Sept. 13, in Kincaid Auditorium at Gatton College of Business and Economics.
"Look and See: A Portrait of Wendell Berry" is a cinematic account of the changing landscapes and shifting values of rural America in the era of industrial agriculture, as seen through the mind's eye of writer, farmer and activist Wendell Berry, an alumnus and former faculty member of the UK Department of English.
The first documentary about Berry, one of America's most significant living writers, "Look and See" was filmed in and around Henry County, Kentucky — where Berry has lived and farmed since the mid-1960s. Filmmaker Laura Dunn weaves Berry's poetic and prescient words with striking cinematography and the testimonies of his wife Tanya Berry; his daughter Mary Berry, a UK alumna and executive director of The Berry Center; and neighbors, all of whom are being deeply affected by the industrial and economic changes to their agrarian way of life.
Often called "a prophet for rural America," Berry has long been a voice for the communities that are so often overlooked by the media. "Look and See" subverts biopic conventions and immerses audiences into Berry's world, providing a space for talking about the land and those who sustain it.
Filmed across four seasons in the farming cycle, "Look and See" blends observational scenes of farming life and interviews with farmers and community members with evocative, carefully framed shots of the surrounding landscape. Thus, in the spirit of Berry's agrarian philosophy, Henry County emerges as a character in the film — a place and a landscape that is deeply interdependent with the people who inhabit it.
Hollywood heavyweights Robert Redford, Terrence Malick and Nick Offerman served as producers on "Look and See," in addition to Kentuckians Gill Holland, Owsley Brown III and Elaine Musselman. Following the documentary's award-winning premiere at the SXSW Film Festival, it was retitled and updated to reflect the conversations that have emerged since the election. Local audiences may remember the film by its previous name, "The Seer," which was screened in July 2016 at the Kentucky Theatre to benefit The Berry Center, a nonprofit organization that uses Berry's writings to educate communities about sustainable agricultural methods that preserve the land and encourage healthy regional economies.
SSTOP Hunger's UK screening of "Look and See" will be followed by a panel discussion with Mary Berry and Leah Bayens, Berry Farming program director. Tickets are FREE for students, but tickets must be reserved online. Tickets are $10 (plus fees) for non-students. To purchase and/or reserve tickets, visit here.  
This screening of "Look and See" is made possible with support from UK's Student Sustainability Council, Department of Dietetics and Human Nutrition and Graduate School.
Housed in the Department of Dietetics and Human Nutrition in College of Agriculture, Food and Environment, SSTOP Hunger: Sustainable Solutions to Overcome Poverty supports on-campus initiatives and organizations with a focus on solving hunger and malnutrition. The committee unites the Universities Fighting World Hunger and Presidents United to Solve Hunger chapters on-campus. The purpose is to facilitate communication between and provide resources to hunger-related organizations to engage faculty, staff and students across disciplines in developing and implementing a strategy to solve hunger and malnutrition through hunger awareness and consciousness-raising, fundraising, advocacy and academic initiatives (teaching, research and outreach).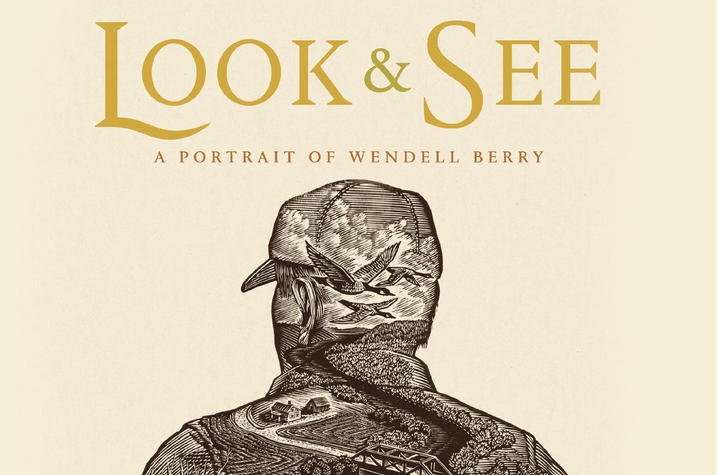 UK is the University for Kentucky. At UK, we are educating more students, treating more patients with complex illnesses and conducting more research and service than at any time in our 150-year history. To read more about the UK story and how you can support continued investment in your university and the Commonwealth, go to: uky.edu/uk4ky. #uk4ky #seeblue