Colorectal Cancer is a Life-Threatening Disease That's Easy to Neglect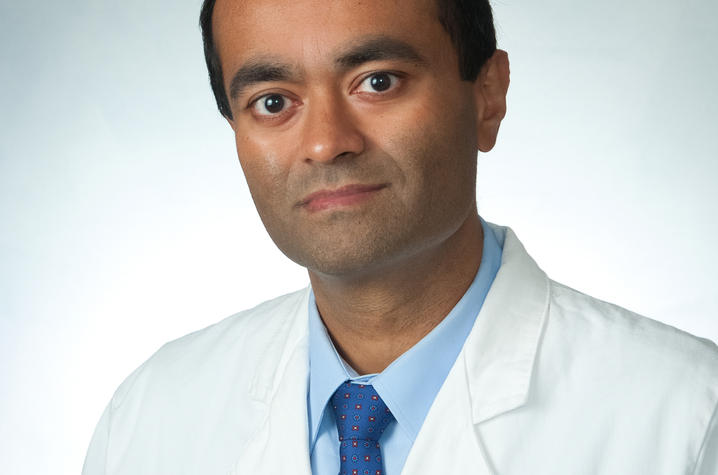 LEXINGTON, Ky. (March 27, 2017) — Colorectal is the third most common cancer in the U.S.  In Kentucky, the health problem is particularly bad: our state ranks first in the nation for colorectal cancer incidence and 7th in deaths, with more than 2,500 new cases and more than 800 deaths from this largely preventable disease each year.
What is colorectal cancer? The disease originates when healthy cells from the innermost layer of the colon or rectum change and grow uncontrollably, forming abnormal tissue growths called polyps. These growths are usually benign, but they can eventually become cancerous if they are not removed on time.
Risk factors for colorectal cancer. The main risk factors for developing colorectal cancer are associated with age, genetics and lifestyle. It affects both men and women in most cases aged 50 years or older, and people are more likely to have the disease if it runs in the family health history. Additional factors that can increase colorectal cancer risk are obesity, lack of exercise, smoking, high alcohol use and a diet high in red or processed meat and low in calcium, fruits and vegetables.
Colorectal cancer signs are often ignored because the disease starts with a few or even an absence of symptoms, usually painless, that may include:
Change in bowel habits
Recurrent abdominal pain or discomfort
Rectal bleeding
Weakness or fatigue
Unintentional weight loss
Preventing colorectal cancer. Regular screening tests, including but not limited to colonoscopies, are highly recommended for everyone starting at the age of 50 and at a younger age for people who are at high risk of developing this disease. African Americans should be screened at age 45 or earlier if indicated. A colonoscopy can actually prevent this cancer by finding the pre-cancerous lesions/polyps, allowing the doctor to remove them before they become malignant and cause serious harm.
In addition, changing some of your lifestyle habits can help you to lower your risk of colorectal cancer, such as exercising regularly, opting for a diet rich in vitamins and calcium, quitting smoking and lowering alcohol consumption.
Treating colorectal cancer. Colorectal cancer treatment depends on the stage of the cancer. Surgery is usually the first and only required treatment in early stages. However, in more advanced stages, when the disease has spread into nearby tissue and organs, chemotherapy before or/and after the surgery and targeted therapy drugs may also be necessary.
Colorectal cancer is about 90 percent treatable when discovered in its earliest stages. While a colonoscopy may not be a fun experience, it could very well save your life.  
Dr. Jitesh Patel is a colorectal surgeon at the UK Markey Cancer Center. 
UK is the University for Kentucky. At UK, we are educating more students, treating more patients with complex illnesses and conducting more research and service than at any time in our 150-year history. To read more about the UK story and how you can support continued investment in your university and the Commonwealth, go to: uky.edu/uk4ky. #uk4ky #seeblue